Johnny Borrell Gives Verdict On Arctic Monkeys' Sixth Album
29 August 2018, 12:34 | Updated: 29 August 2018, 12:41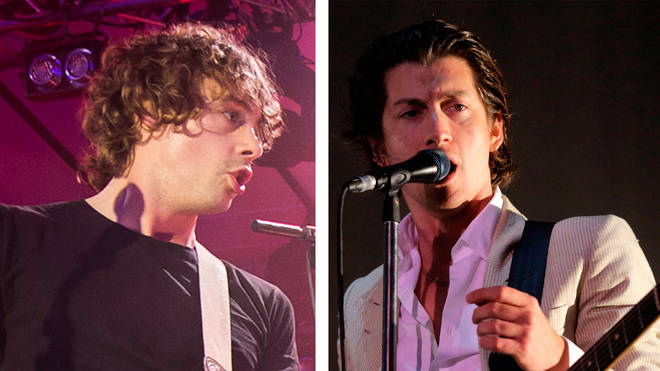 The Razorlight frontman has talked about his indie peers and wether he keeps up with The Libertines and Arctic Monkeys.
Johnny Borrell has discussed his indie rock contemporaries and revealed what he thought of Arctic Monkeys' Tranquility Base Hotel and Casino album.
Razorlight recently announced details of their Olympus Sleeping album, which will mark their first record in 10 years.
Looking back at the band's career, frontman Borrell reflected on his career and his various projects.
Asked if he kept up with indie contemporaries such as The Libertines and Arctic Monkeys, he told NME: "Not really, because you can only do what you can with what you've got. I just couldn't have done Razorlight over the last six or seven years.
The Golden Touch singer added: I still have personal relationships with The Libertines so I still kinda know what's going on so we run into each other, but I never have with Arctic Monkeys – but it seems to be so much of an event whenever they put something out so it filters through.
"I thought the last Monkeys' record sounded interesting."
Borrell isn't the only artist to have offered his opinion on the Sheffield band's sixth studio album.
Speaking to Gordon Smart ahead of his intimate Radio X gig at Watford Colosseum in May, the Oasis songsmith suggested the band's Tranquility Base Hotel & Casino album lacked choruses.
Watch our video here:
Asked about what he thinks of Alex Turner and co's record, he replied: "Do you know what? I've just been listening to it in the car today on the way here... And I don't know what to make of it."When the
Radio X DJ said the record might not be what you expect from the band, the Holy Mountain rocker quipped: "No, you'd expect a few choruses. [It] hasn't got any of them".
However, Damon Albarn was much more positive, calling Alex Turner an "talented chap".
Find out what else he said below:
The Kooks' Luke Pritchard said: "It's interesting. It's just going to take a minute. I was just listening to it and I thought the music sounded great. I've had one pass on it and I think it's really interesting."
The Be Who You Are singer added: "It feels like it's something that's obviously an artistic expression that he (Alex Turner) wants to give. I think it's great when people do it without thinking too hard about what other people think".
"It feels pretty playful, doesn't it?" added guitarist Hugh Harris.

Asked about the record, Biffy Clyro's Simon Neil told Chris Moyles: "I think you've got to scratch the itch."
"They'd be doing themselves a disservice if they made a record that they thought the fans would like," explained the Howl singer.
See our full video here:
Borrell also discussed whether he regretted anything he said in the past.
He told NME: "Well, I'm not sure – because some of the things I was reported as saying I did say, and some of the things I didn't.
"I can't stand by anything that I never said at the time. There was quite a culture back then of 'Oh, let's just nick two words out of that sentence, it doesn't change the meaning'. Of course it does!
"Especially if one of the words is 'not'. Looking back of it in the first year of doing Razorlight, I was very much 'motormouth rent-a-quote'."

Talking about his previous criticisms of other artists, the Up All Night rocker mused: "I dropped a couple of tasty one-liners about other bands at the time with hopefully some form of humour, but I had just graduated from being a punter, therefore from being a consumer of music to a maker of music in the public eye.
He added: "When we talk about bands in the pub or amongst friends, we slate things or will say 'that's amazing' or 'you don't know what you're talking about'.
"I hadn't learned the rules of what you can and shouldn't say, like sportsmen do these days. It's often better to say nothing."