Arctic Monkeys' Manchester Arena Date: Stage Times, Support, Setlist & More
29 August 2018, 16:40 | Updated: 6 September 2018, 17:52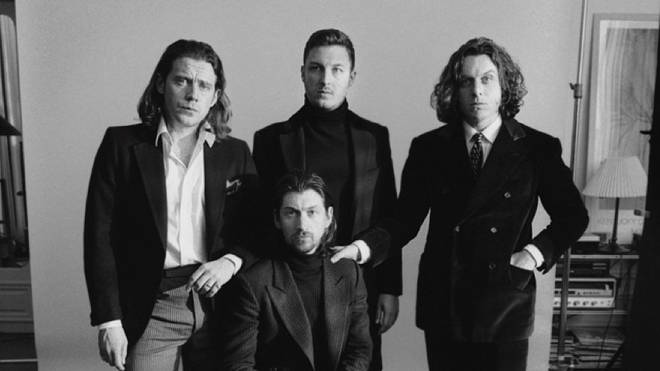 As Alex Turner and co prepare to kick-off their official UK tour dates tonight at Manchester Arena, we ponder what to expect here.
After releasing their sixth studio album this year, Arctic Monkeys went on to tour Tranquility Base Hotel and Casino at festivals and tour dates across Europe and the United States.
Giving fans a taster of what's to expect everywhere from Los Angeles to Budapest, the Sheffield four-piece kept their UK dates to an absolute minimum- kicking off their first show in four years with a charity show at London's Royal Albert Hall, and making a UK festival exclusive at Glasgow's TRNSMT 2018.
Finally their official string of UK dates are almost upon us, kicking off with two shows up North in Manchester.
But what can we expect from their 10 gigs? Will it be more of what we've already seen from their US and European festival dates, or will things be taken up a notch for their official gigs on this side of the pond?
Find out everything you need to know including dates, support acts and more.
When exactly is Arctic Monkeys first gig?
Arctic Monkeys will kick off their tour dates on Thursday 6 September at Manchester Arena, where they'll play a second night at the sold-out venue the following day.
Who will support?
Support comes in the form of American outfit The Lemon Twigs, who look and sound a bit like this:
What time will it start?
According to the Manchester Arena website, doors will open at 6pm.
Radio X have been informed that stage times are approximately as follows:
7.30pm - The Lemon Twigs
8.45pm - Arctic Monkeys
What will it look like?
So far Alex Turner and co have kept things pretty basic on stage, but we might see them bring more of the visuals of their sixth album on to the stage.
Will we see a life-sized model of the Tranquility Base Hotel and Casino, which is displayed on their album artwork?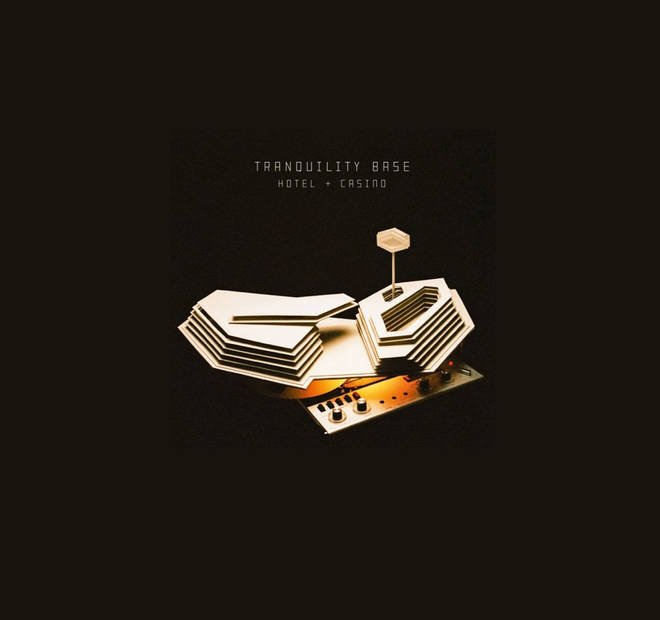 Only time will tell.
One thing's for sure though... Alex Turner will almost certainly have a shaved head:
What will the setlist be?
It's hard to determine exactly what the band will play on their first official UK date, but perhaps we can hope for them to indulge us with a much-loved golden oldie.
After all, their gig at the Royal Albert Hall saw them bring out the big guns with a rendition of From the Ritz to the Rubble.
See them in action here:
With their first gig taking place in the Manchester Arena, it is possible the band might pay tribute to the re-opened venue, which was blighted by a terrorist attack on 22 May 2017.
Will they play a cover from a famous Manchester band such as Oasis, James or The Smiths?
After all, they did cover The Strokes in New York and The White Stripes in Detroit.
See them play The White Stripes' The Union Forever here:
So far, the band have played staples in Arabella, Brianstorm, R U Mine and of course I Bet You Look Good on the Dancefloor alongside Four out of Five at every gig without fail.
However, some fans have been dismayed to see the likes of Cornerstone or A View From The Afternoon, Fluorescent Adolescent and Mardy Bum swapped out for newer tracks.
It's hard to know exactly what we can expect from every gig, but during their six dates at The O2, London, we wouldn't be surprised if they did a 'Radiohead' and changed it up a LOT.
For their first of two Manchester dates, however, we think they'll keep it simple.
See the setlist for Arctic Monkeys at Royal Albert Hall for a guide of what we might expect:
Are tickets still available?
At the time of writing this, there appear to still be a small amount of full price tickets being sold on the venue's website.
What will the reaction be?
Having seen what the lads have been able to produce so far abroad, we reckon the Alex Turner and co will give the fans their money's worth with a setlist choc-full of bangers from throughout their career.
In fact, we're going to go out on a limb and say the critics will give them a four out of five... and that's unheard of.