Here's what Arctic Monkeys played on their first European date of 2023
25 April 2023, 13:44 | Updated: 25 April 2023, 16:35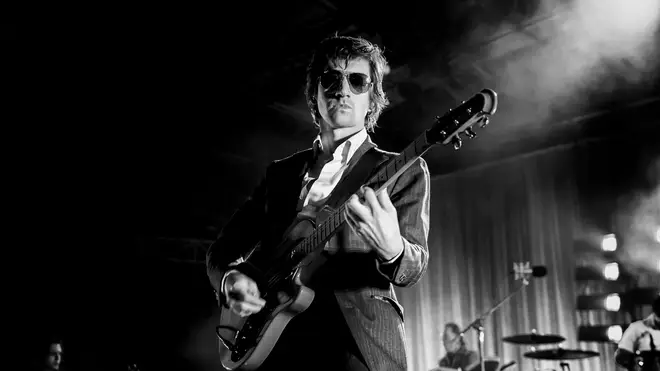 The Sheffield rockers made their return to Europe this week with a show at TipsArena, Linz in Austria. Find out what was on the setlist.
Arctic Monkeys returned to Europe this week and kicked off their first dates in the continent with a gig in Austria.
Taking to the stage at Tips Arena on Monday 24th April, the band kicked off their set with The Car's atmospheric Sculptures of Anything Goes before launching into live favourite Brianstorm.
READ MORE: Who was Brian in the Arctic Monkeys song Brianstorm?
🔥 Arctic Monkeys retomó su gira este lunes con un show en Austria y tocó Fluorescent Adolescent completa por primera vez desde 2014. 9 años 🙌🏼 pic.twitter.com/S6RMYVKxll

— Pogopedia (@Pogopedia) April 24, 2023
The set also saw Alex Turner and co play Suck It and See, from the album of the same name and the first full band version of Fluorescent Adolescent since 2014.
Austria was also treated to Tranquility Base Hotel And Casino favourites Star Treatment and Four Out Five as well as three more tracks from The Car, giving Perfect Sense its live debut and choosing to play Body Paint ahead of their Encore.
READ MORE - Miles Kane on that viral clip of him watching The Strokes with Alex Turner: "We were buzzing"
The band returned for a trio of tunes, playing The Car lead track, There'd Better Be A Mirrorball, before treating fans to the song that started it all, I Bet You Look Good on the Dancefloor, and their unstoppable live closer R U Mine?
Arctic Monkeys setlist at TipsArena, Linz, Austria on 24th April 2023:
Sculptures of Anything Goes
Brianstorm
Snap Out of It
Crying Lightning
Don't Sit Down 'Cause I've Moved Your Chair
Why'd You Only Call Me When You're High?
Four Out of Five
Arabella
Pretty Visitors
From the Ritz to the Rubble
Suck It and See (First time live since 2014)
Perfect Sense (Live debut)
Star Treatment (Tour debut)
Fluorescent Adolescent (First full band performance since 2014)
Do I Wanna Know?
505
I Wanna Be Yours (John Cooper Clarke cover)
Body Paint
Encore:
19. There'd Better Be a Mirrorball
20. I Bet You Look Good on the Dancefloor
21. R U Mine?
READ MORE: Where was 505 in the Arctic Monkeys song?
Arctic Monkeys land in the UK at the end of next month to play huge stadium shows across May and June which include two dates at London's Emirates Stadium and two homecoming gigs at Hillsborough Park.
Amid their UK dates, the band will return to Glastonbury Festival on Friday 23rd June to play their third headline set on the Pyramid Stage.
See Arctic Monkeys 2023 UK stadium dates:
Monday 29th May: Bristol - Ashton Gate Stadium
Wednesday 31st May: Coventry - Building Society Arena
Friday 2nd June: Manchester - Emirates Old Trafford
Saturday 3rd June: Manchester - Emirates Old Trafford
Monday 5th June: Middlesbrough - Riverside Stadium
Wednesday 7th June: Norwich - Carrow Road Stadium
Friday 9th June: Sheffield - Hillsborough Park
Saturday 10th June: Sheffield - Hillsborough Park
Monday 12th June: Swansea - Swansea Stadium
Wednesday 14th June: Southampton - Ageas Bowl
Friday 16th June: London - Emirates Stadium
Saturday 17th June - London Emirates Stadium
Sunday 18th June - London Emirates Stadium
Sunday 25th June - Glasgow Bellahouston Park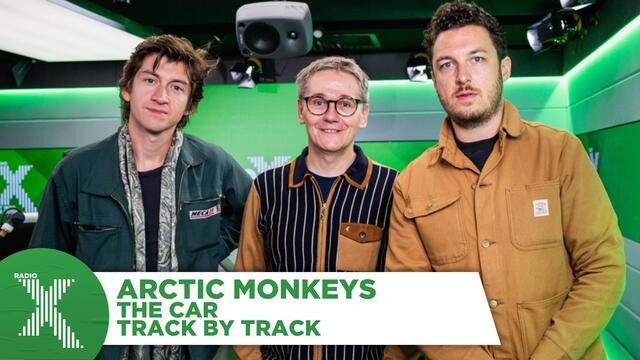 Arctic Monkeys - The Car: Track By Track
READ MORE: John Cooper Clarke reacts to Arctic Monkeys' I Wanna Be Yours streaming milestone