WATCH: Arcade Fire Cover The Cranberries In Dublin
9 April 2018, 14:41 | Updated: 9 April 2018, 16:19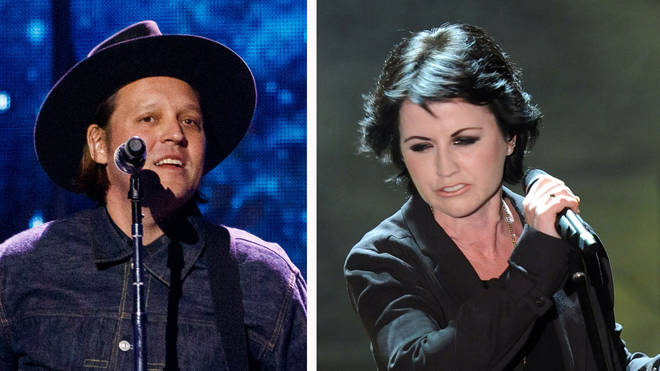 Win Butler and co. paid tribute to the late Dolores O'Riordan by performing The Cranberries' Linger.
Arcade Fire delighted their Irish fans by covering The Cranberries at Dublin's 3Arena this Friday (6 April).
Paying tribute to the late frontwoman, who tragically passed away, aged 46, on 15 January, the band performed a rendition of the Irish band's Linger single, which featured on their debut album Everybody Else Is Doing It, So Why Can't We?
Watch them mash-up Linger with their Everything Now anthem above, in a video shared to YouTube by Roy O Mahony.
Watch the video for The Cranberries original single here:
See Arcade Fire's setlist from the night below:
Arcade Fire
3Arena, Dublin, Ireland 🇮🇪
April 6, 2018

Info: "Neighborhood #4 (7 Kettles)" first appearance since April 20, 2011 in Kansas City. "Linger", by The Cranberries.

Setlist, version 4: pic.twitter.com/mwgH6IgpYi

— Arcade Fire Tube 🌐 (@ArcadeFireTube) April 6, 2018
Meanwhile, The Cranberries have announced they will release a special 25th anniversary reissue of their debut and their final album, which they were working on.
A statement from the remaining members of the band reads: "Since last summer the band had been working with Universal Music on the creation of a very special 25th anniversary edition of the album, a newly remastered version with previously unreleased material of ours as well as other bonus material from the era of our debut album.
"We had planned to release this special edition this month to coincide with the 25th anniversary. However, given Dolores' passing in January we put the entire project on hold. In recent weeks we revisited this. After much consideration we have decided to finish what we started.
"We thought about it and decided that as this is something that we started as a band, with Dolores, we should push ahead and finish it. So that's the plan, to finish the project and get the special 25th anniversary edition album out later this year.
"We will also be completing the recording of a new studio album as previously announced, which we also started last year and for which Dolores had already recorded the vocals. All going well we hope to have this new album finished and out early next year. We will keep you all up to date as things progress."
US band Bad Wolves have also released their cover of The Cranberries Zombie, which the frontwoman was set to appear record with them on the tragic day of her passing.