Tributes Pour In For Test Icicles' Sam Mehran, Who Has Died Aged 31
31 July 2018, 10:38 | Updated: 31 July 2018, 10:56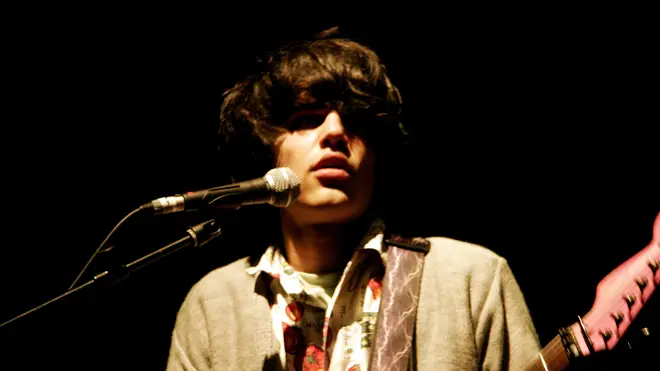 Dev Hynes is among those leading the tributes to his former bandmate and the Outer Limits Recordings artist.
Former Test Icicles member Sam Mehran has passed away, aged 31.
The tragic news was announced on social media on Sunday (29 July) by Gunk TVRecords' Zak Mering, who released Mehran's music under his Outer Limits Recordings moniker.
Mering wrote in an Instagram post: "RIP Sam Mehran. You will be sorely missed and loved by many forever. The most talented Musician I've ever had the pleasure of being close friends with. I know you're in a better place brother. You will not be forgotten. "

See the image he shared below:
His cause of death has yet to be confirmed.
Mehran was a founding member of Test Icicles, who formed in 2004 with Rory Attwell and enlisted Devonte Hynes.
They split in 2006, going on to pursue other projects, with Hynes recording under the name Lightspeed Champion and now Blood Orange, Attwell forming RAT:ATT:AGG, before going on to focus on record producing - working for the likes of The Vaccines and Palma Violets - and Mehran embarking on various projects- most notably under the name Outer Limits Recordings.
Tributes have begun to pour in for Mehran on social media, with his former Test Icicles bandmate Hynes - calling him "a gift to this world".
Watch Test Icicles Circle. Square. Triangle video:
Test Icicles - Circle. Square. Triangle
See more tributes below:
R.I.P. Sam Mehran. You didn't know how many fans you truly had. Test Icicles, Outer Limits Recordings, Samantha Urbani, SSION...the world has lost a legend. https://t.co/WZ1Uu8rknE

— ᴘᴀᴛʀɪᴋ sᴀɴᴅʙᴇʀɢ (@PatrikSandberg) July 30, 2018
Sad to learn of the passing of Sam Mehran today. His music was a big impact on our lives. The moment Josh and I became friends was when I passed onto him, a copy of the Test Icicles album in the school canteen, knowing he'd love it as much as I did.

Rest in peace Sam.

— PAWS (@wehavepaws) July 30, 2018
So sad to hear Sam Mehran died - so many different sounds, but always an incredible fusion, you wouldn't believe was possible, of psychedelic unreality and lucid, transportive evocation, a waking dream music. RIP. https://t.co/zETdGSnRNX

— Adam Harper (@RougesFoam) July 30, 2018