Neil Young Says Retirement Tours Are "Bulls**t"
17 March 2018, 09:30 | Updated: 17 March 2018, 09:31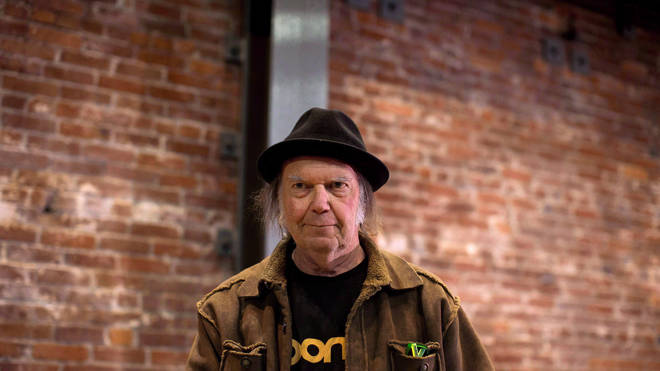 The legend says retirement tours are not for him and he plans on performing till he's dead.
Neil Young thinks retirement tours are "bullshit".
The Heart Of Gold legend insists that doing one last tour is not for him and he has no plans to follow in the footsteps of his peers, including Sir Elton John and Paul Simon, who recently announced their farewell concerts, as the only time he'll bow out is when he's passed away.
Asked what he thinks of artists signing off with final tours, the 72-year-old music legend joked to Rolling Stone magazine: "I'm going out with Cher. Cher and I are doing a retirement tour. [Laughs] 'Neil and Cher'. When I retire, people will know, because I'll be dead. They'll know, "He's not coming back! He retired.
"But I'm not gonna say, 'I'm not coming back'. What kind of bullshit is that? I could go out and play if I felt like it, but I don't feel like it."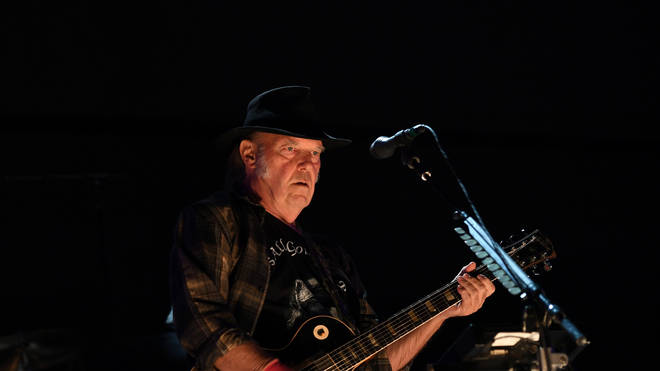 The Canadian star hasn't be on tour for several years, with his last performance in December at the Coronation Hall in Omemee, Ontario, but he says it's always a "great vibe" when he performs with his two bands.
He said: "I've got a great band. I've got two great bands - I've got Promise of the Real and Crazy Horse.
"They're both great bands and they're different. But they both can play a lot of shit.
"Promise of the Real plays almost anything I can do. And they're great. they got the energy, everything.
"Everybody on that stage has the vibe. There's not one ounce of fear anywhere."
Neil is currently on a break from touring, but when he does return to the stage he says he has plenty of recent material to share with fans.
Asked if the door is open to reunite with his backing band Crazy Horse - whom he last performed with at Théâtre du Parc des Expositions, Colmar, France in August 2014 - he said: "Well, we have an incredible album that's in the can that's a recent album. 'Alchemy'. "Then we have a 2001 album, 'Toast'. We have a 1969/70 album, early days, which is a lot of stuff nobody's heard.
"So when I do go out, I have things to put out there.
"Right now, I'm not ready to tour right now. I have a funny feeling in my body that I listen to, and it just says no. It will say yes when it's ready. I'm just listening to the muse, and the muse just says take a break."