Musicians Pay Tribute To The Fall's Mark E. Smith
25 January 2018, 11:31 | Updated: 25 January 2018, 11:48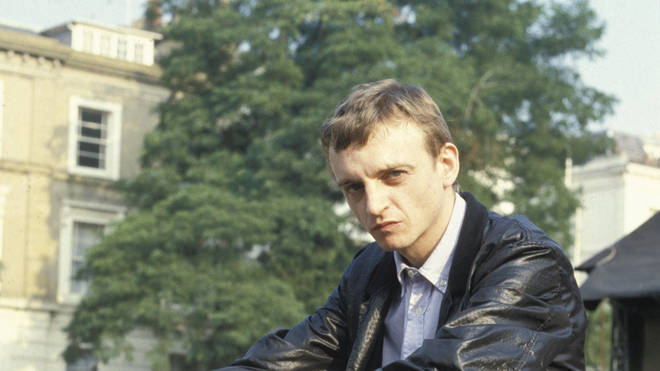 "Pickled onions, pubs and punk": The Mancunian legend has died, aged 60 - and the stars having been remembering this iconic singer.
Mark E. Smith, singer, lyricist and founder member of legendary Manchester band The Fall, died at his home on Wednesday morning (24 January). He was 60.
His influence on the city of Manchester and the whole post-punk scene has been immeasurable - as demonstrated by the outpouring of love on Twitter.
Smith's manager, Pam Van Damned, announced the news via social media, stating that this was "The day I've been dreading."
Brix Smith Start, the musician and fashion designer who was a member of The Fall and Smith's wife between 1983 and 1989, tweeted her shock: "I'm taking the news in right now. Thank you for your lovely messages, they mean a lot."
She followed it up with a full tribute that read: "Mark defied convention and definition - he was a true artist. When I arrived in Manchester - a young American - he introduced me to pickled onions, pubs and punk.
"He was my music mentor, my cultural anchor and my first love. I feel deeply saddened by his passing, but I feel greater joy for having shared his journey."
Fellow Manc Liam Gallagher led the star tributes:
Broadcaster and writer Danny Baker summed up the feelings of the nation:
Manchester photographer Kevin Cummins took some of the first pictures of The Fall in the late 70s.
Damon Albarn and Jamie Hewlett's project Gorillaz paid tribute with a clip of Smith appearing onstage with them at Glastonbury 2010.
Smith's beloved Manchester City paid tribute…
While the BBC's Newsnight recalled their memorable interview with the Fall frontman.
And author of Kill Your Friends John Niven recalled Smith's idiosyncratic manner…