Gary Lightbody: New Snow Patrol Song Is Tough To Sing
4 June 2018, 12:51 | Updated: 4 June 2018, 13:03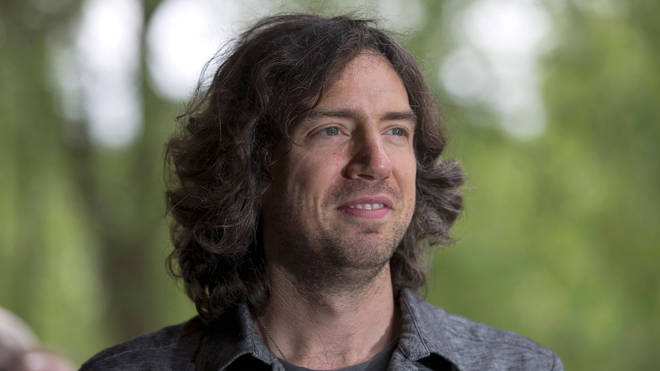 The frontman has explained that Don't Give In is all about his own battle with mental health… and is difficult to perform.
Gary Lightbody finds the Snow Patrol track Don't Give In "hard to sing" as the track hits close to home with his own mental health battle.
The 41-year-old musician has admitted that he "struggles" with singing their new single - which tackles feelings of depression - due to his own battle with mental health and alcoholism in the past.
When asked why they chose the track as the lead single, Gary said: "We wanted to show people that things had moved on a little bit [musically], quite a lot actually, as well as being a strong message and being a great song.
"The unfortunate thing for me is it's the hardest song to sing on the record, by a long way. So I've been struggling with that a little bit."
Watch Gary play an amazing solo performance of the Snow Patrol classic Set The Fire To The Third Bar:
Asked if he was sending a message to himself in Don't Give IN, he said: "Yeah. I think that's where you have to start. It's arrogant to think you understand what's going on in someone else's life. Deal with your own s**t first and then if it relates to other people, that's great.
"I know so many of my friends who have been through the same things I'm talking about on this record. You realise that everybody goes through periods of dark times, and nobody's good at talking about it. The environment is changing to a place where it's not taboo anymore to talk about mental health.
"There was a study done recently in Northern Ireland that focused on people in the arts, and something like 65 percent of people have thought about killing themselves ... I don't want to labour the point, but it was a good start and important for the record, I think."
Snow Patrol's new album Wildness marks their first record in seven years, and Gary says the project feels like a "new chapter" for the group.
Speaking to Billboard, he said: "Totally. It doesn't feel like a reunion tour or anything like that. We've approached the record differently. The record sounds different. We've spoken about different things that weren't spoken about before. The live gigs are better than they were ever before. We hit the ground running."