Ariana Grande At One Love Manchester For TV BAFTA
3 April 2018, 11:36 | Updated: 3 April 2018, 11:41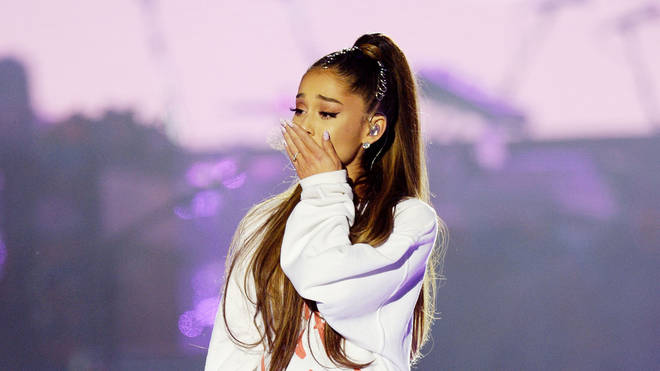 The pop star's performance at the Manchester benefit concert is up against Stormzy's appearance on Love Island for Must-See Moment Of The Year.
Ariana Grande's tribute at One Love Manchester has been nominated for an award in the TV BAFTAs.
The pop star's emotional performance of her One Last Time single at the benefit concert will go against the likes of Stormzy's appearance in Love Island for the Must-See Moment Of The Year gong.
Watch Chris Martin and the crowds at One Love Manchester sing Don't Look Back In Anger to Ariana Grande here:
See Stormzy's appeance on ITV2's Love Island below:
Also up for the Must-See Moment Of The Year award are Viserion's death at the hands of the Night King on Game Of Thrones (Sky Atlantic), The reveal of the 13th doctor on Doctor Who (BBC One), A Mother Pilot Whale grieving on Blue Planet and Roz Huntley's narrow escape on Line of Duty.
Ariana Grande's One Love Manchester concert took place to commemorate the 22 lives lost during a terrorist attack and raise money for the victims and their families.
Liam Gallagher also made a surprise appearance at the concert, singing an acoustic version of Live Forever, accompanied on guitar by Chris Martin.
Meanwhile, this week saw Live Forever crowned the winner of Radio X's Best Of British 2018.
The 1994 Oasis track knocked Queen's Bohemian Rhapsody off the top spot, winning the listener vote for the first time since it was launched in 2016.
Speaking of Oasis's domination of Radio X's Best of British poll, Noel Gallagher said: "I have always tried to aim higher than I think is possible.
"Some people try to be bigger or better than their contemporaries or their predecessors… Me? I'm just trying to be better than myself which as we now know is virtually impossible.
"Radio X listeners YOU are the wind beneath my wings… YOU are the perfectly heated water in the swimming pool of my third home... the loose change down the back of my Gorilla skin sofa…
"The perfectly rolled Cuban cigar in my solid gold cigar case. You are also THE MOST nostalgic demographic on earth.
"My children and my children's children's children will quaff in your general direction for many years to come. I salute you."
Don't Look Back In Anger - which also became a "song of defiance" after the tragic Manchester Arena terrorist attack - also featured in third place in the Top 100 chart.
See Noel Gallagher talk about the impact of the song below: