Are Doves announcing reunion tour dates next week?
1 December 2018, 04:30 | Updated: 1 December 2018, 04:31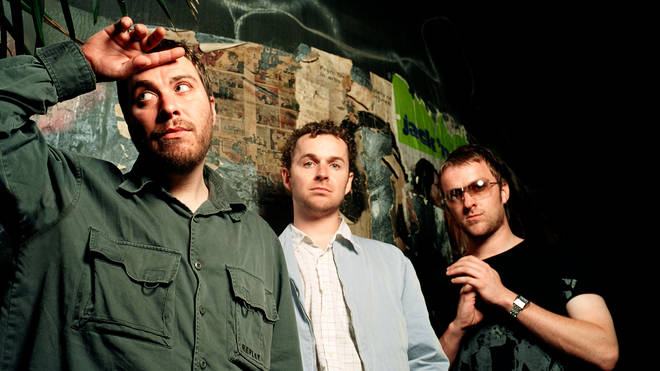 The much-loved trio have posted a cryptic message on their Twitter, suggesting an announcement is on its way…
Doves have prompted speculation that they're reforming after posting an image on Twitter hinting that an announcement is due next week.
The trio of Jimi Goodwin, Andy Williams and Jez Williams have been on hiatus since 2010 following the release of their fourth album, Kingdom Of Rust.
Their official Twitter, @dovesmusicblog, posted an image today (30 November), featuring some equipment cases being taken out of storage and the date "03.12.18".
Could this mean Doves are about to announce some live dates or new material on Monday, 3 December?
Fans have responded to the rumour with surprise and excitement, saying "It's been a long time coming" and "Made my year, this".
im going, I dont care who looks after my children.

— nick tallant (@nicktallant) November 30, 2018
Does this mean what I think it means???????

— Andrew Boyle (@AndrewB46038206) November 30, 2018
Doves' last show to date was at Manchester's Warehouse Project in October 2010, which ended with the band playing Space Face - a track recorded by the group when they were still known as Sub Sub.
Earlier this year, fans of Doves - who are best known for their tracks Pounding and There Goes The Fear - started a petition encouraging the band to reform.
Since the last Doves album, frontman Goodwin released a solo album called Odludek, while the Williams brothers continued as Black Rivers, issuing one LP in 2015.
The trio reconvened earlier this month at Manchester's Off The Record conference to discuss their songwriting, which mentioned "their careeer TO DATE":