An Amy Winehouse Biopic Is Being Planned
15 October 2018, 12:01 | Updated: 15 October 2018, 12:04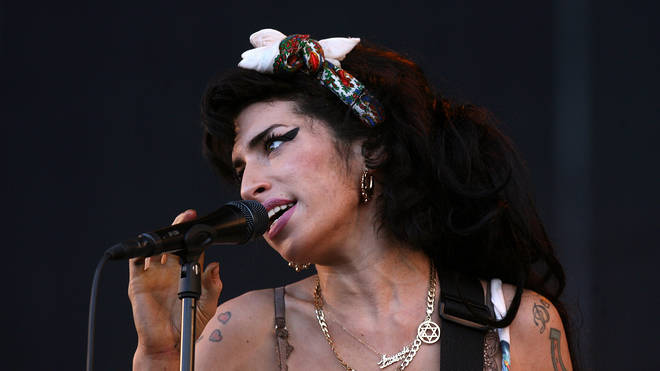 According to reports, the family of the late singer have signed a multi-million-pound deal for a film to be made about her life.
An Amy Winehouse biopic about the life of the British singer is set to be made.
According to The Sun, the family of the late Back To Black singer - who tragically died aged 27 in 2011 - has signed a "multi-million-pound deal" to make the film, which will be helmed by veteran producer Alison Owen.
"We have been approached many times," Mitch Winehouse told the outlet.
"It's obviously something that we are going to do, 100 per cent. What we want is somebody to portray Amy in the way that she was… the funny, brilliant, charming and horrible person that she was.
"There's no point really me making the film because I'm her dad. But to get the right people to do it, that's very important, and we will."
Asked about the possibility of his daughter being played by Lady Gaga, he said at the Amy Winehouse Foundation gala: "It wouldn't be Lady Gaga. She doesn't speak our kind of English."
"I wouldn't mind betting it would be an unknown, young, English — London, Cockney — actress who looks a bit like Amy."
The news comes after it was confirmed that fans would be able to see Amy Winehouse take to the stage in 2019 as a hologram.
"This is a dream for us," Amy's father, Mitch Winehouse, said in a statement. "To see her perform again is something special that really can't be put into words. Our daughter's music touched the lives of millions of people and it means everything that her legacy will continue in this innovative and groundbreaking way."
Brian Becker, the founder and CEO of BASE Entertainment and BASE Hologram, added: "Amy was a powerhouse in every sense of the word. She played by her own rules, pioneered her own sense of style of music and because of that we know she is the perfect person to headline this type of project."
Watch the official trailer for the Asif Kapadia-directed Oscar Award-winning documentary on the singer, Amy: