Michael Eavis 'Pledges 500 Free Glasto Tickets To Trainee NHS Nurses'
1 August 2018, 10:32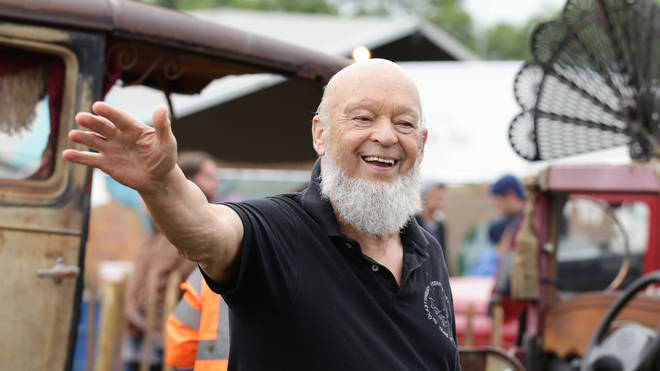 According to reports, the festival founder will offer places to students living in the Mendip area of Somerset.
Michael Eavis is pledging up to 500 free Glastonbury Festival tickets for trainee NHS nurses.
According to Somerset Live, the 82-year-old festival founder is hoping to encourage more men and women to join the profession by allowing nursing students to see the festival full of charge.
The idea reportedly came about while he was speaking at a Shepton Mallet hospital's summer fete, where Eavis said he'd been in touch with the chairman of the local trust.
But there is a catch.
The offer is only open to anyone who lives in the Mendip area of Somerset who has enrolled in a nursing course in 2018.
Watch Michael Eavis open the gates of Glastonbury 2017:
Meanwhile, Liam Gallagher is set to headline Glastonbury Festival's Pilton Party.
Festival organiser confirmed the news on Instagram just ahead of the tickets for the one-day festival going on sale, writing: "*Pilton Party* (not Glastonbury) news... We've got the one and only Liam Gallagher this year!".
The festival - which takes place on Glastonbury's Worthy Farm on Friday 31 August - will also see performances from Katy Hurt and Some Villains.
Hopefully fans who attend the event won't bring any smelly fish to throw on stage at the rocker, since he's revealed that's where he draws the line.
Addressing the crowds at Stimmen Festival, which takes place in Lörrach, Germany the Supersonic rocker joked to the energetic crowd: "None of you have got no fish have you?"
It's just not happening with the fish.Throw anything else, but no fish!"
Watch footage of the moment in a video shared on Instagram by the_wanderer_basel_17.
Liam's quip came after someone threw a "stinky fish" on stage when he played Benicàssim.
See the moment he kicked off here: