Fleetwood Mac Spark Glastonbury Rumours After UK Date Announcement
23 October 2018, 20:07 | Updated: 23 October 2018, 20:11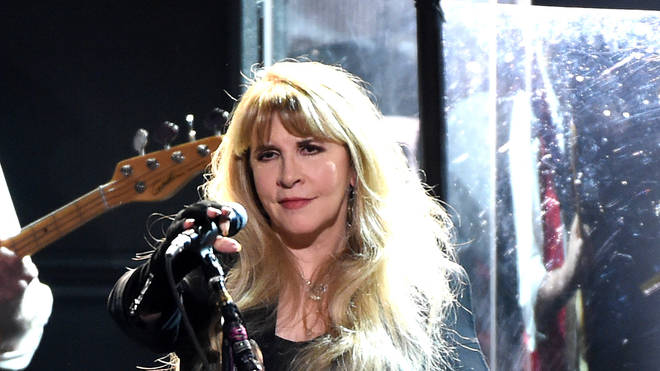 The Landslide legends have confirmed a Wembley date in 2019, which takes place near the time of the Somerset festival.
Fleetwood Mac have caused fans to speculate whether that they could headline Glastonbury Festival 2019.
The veteran band have announced tour dates for 2019 today, which will see them perform in the UK and Ireland as part of a European tour.
Their London date will see the band play Wembley Stadium on 16 June 2019, and with the famous festival set to take place from 26-30 June next year fans have already begun to wonder whether they'll finally headline the Pyramid Stage.
See some of their reactions below:
Fleetwood Mac announcing UK dates the week before Glastonbury... if I'm not screaming Seven Wonders at the Pyramid Stage on the Saturday night I'm gonna be pissed

— Conor (@conor_hale) October 22, 2018
It's not fleetwood mac without LB! What's the betting they'll do Glastonbury too!

— Christian Oldcorn (@oldcornc) October 23, 2018
Lets just say Fleetwood Mac are nailed on for Glastonbury!!!

— Shane Rowe (@shane13rowe) October 22, 2018
I wasn't jealous of my dad's Glastonbury ticket but now Fleetwood Mac are basically headlining, I am incredibly jealous.

Hope it rains.

A lot.

— Grace Elizabeth (@TealCardy) October 22, 2018
Despite all the excitement, it was recently reported that Emily Eavis said the Landslide legends were among the bands NOT headlining Glastonbury.
However, it wasn't a direct quote and simply what an onlooker claimed the festival organiser said during at talk in Taunton entitled An Evening With Michael Eavis in aid of St Margaret's Hospice.
At a talk in Taunton this evening, Emily Eavis has said Glastonbury have NOT booked Madonna, Fleetwood Mac or Led Zep.#Glastonbury #Glasto

— The Glasto Thingy (@TheGlastoThingy) October 11, 2018