Glastonbury Veteran? You May Need To Change Your Registration Photo...
8 September 2018, 12:00 | Updated: 8 September 2018, 12:01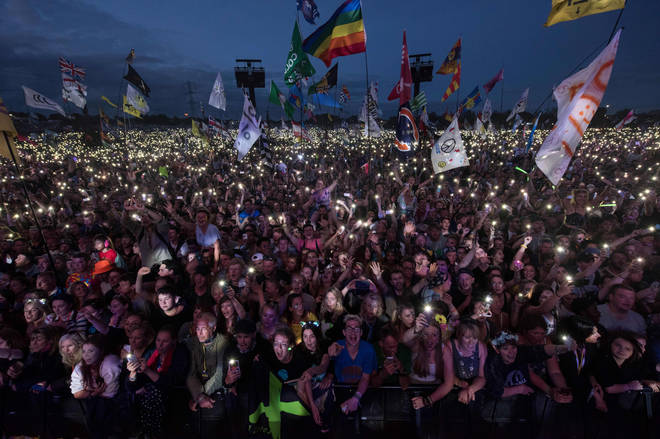 The legendary music event has sent emails prompting festival-goers to update their images in time for 2019.
Glastonbury Festival is asking its would-be attendees to update their registration photos in time for 2019.
The Somerset event, which took a break in 2018, is asking festival-goers whose registration photos are more than two years old to upload a new digital image in time for ticket sales.
While festival organisers aren't forcing you to update your photo, they warn that: "Failure to provide an adequate photo may result in delayed entry to the Festival."
They add that Glasto-goers should ensure their "updated photo is submitted by Friday 21st September 2018"
See a screenshot of an email sent by the festival here: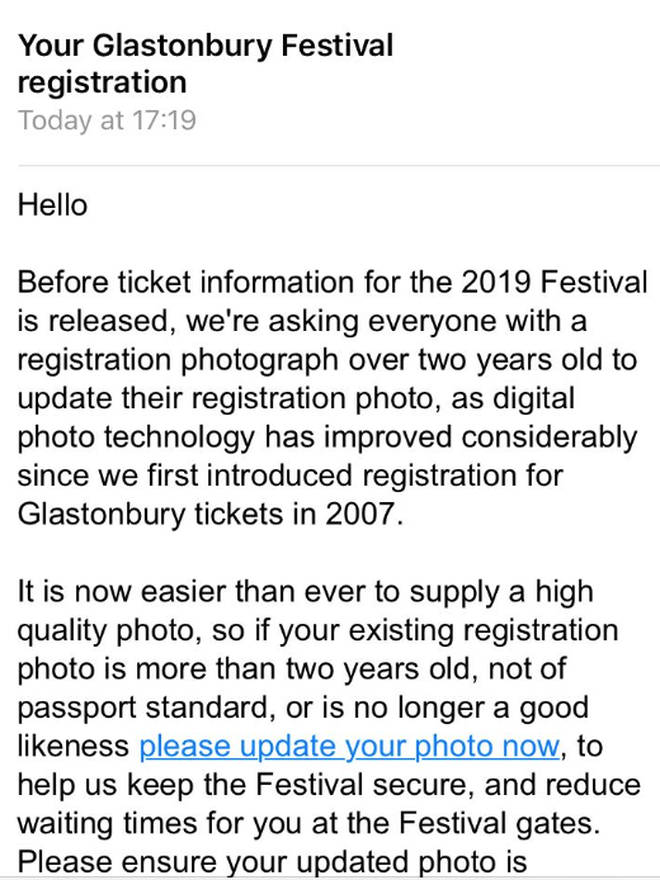 Their email reads: "Before ticket information for the 2019 Festival is released, we're asking everyone with a registration photograph over two years old to update their registration photo, as digital photo technology has improved considerably since we first introduced registration for Glastonbury tickets in 2007."
They continue: "It is now easier than ever to supply a high quality photo, so if your existing registration photo is more than two years old, not of passport standard, or is no longer a good likeness please update your photo now, to help us keep the Festival secure, and reduce waiting times for you at the Festival gates. Please ensure your updated photo is submitted by Friday 21st September 2018. Failure to provide an adequate photo may result in delayed entry to the Festival.
"Your photo should be a simple portrait headshot, against a plain white background. It must be jpeg format, between 100KB - 500KB in size, and at least 900 pixels wide and 1350 pixels tall.
"Make sure it is closely cropped, with just your head and top of your shoulders visible."
Watch Joe Thomas guide you through people you might meet at a festival:
Meanwhile, Arctic Monkeys are among the acts strongly rumoured for Glastonbury Festival 2019.
Betway have slashed their odds for the Sheffield outfit to 11/4 from 9/2 to top the bill at the Pyramid Stage.
Though the bookmakers note that Alex Turner and co have been among those tipped to play Reading & Leeds next year, they note that bets have risen for Do I Wanna Know? rockers to visit Worthy Farm.
Betway's Alan Alger said in a press release: "We're keeping a very close eye on the Glastonbury headliner betting at the moment. Kendrick Lamar was strongly supported in the betting earlier this summer, while Stormzy was the man that everyone wanted to back last week.
"Today, we've seen plenty of interest for the Arctic Monkeys and have had to cut their odds to 11/4 from 9/2. As things stand, Kendrick Lamar, Elton John and Kylie Minogue occupy the three spots up for grabs, but the way Alex Turner's band is being backed suggests they're a likely performer."
The Sheffield rockers played their first official UK tour date of 2018, kicking off their string of dates at Manchester Arena.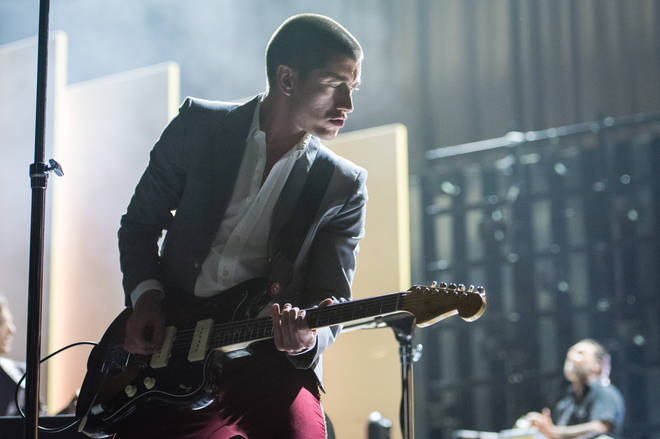 Watch them play Dancing Shoes for the first time in four years: