Glastonbury 2020: What would the weather would have been like?
25 June 2020, 09:25
The festival would have taken place from 24-28 June this year, but would it have been sunny skies or a total wash out? Find out here.
Glastonbury Festival was set to celebrate its 50th anniversary this week - with headliners in Kendrick Lamar, Paul McCartney and Taylor Swift - but was forced to cancel this year's instalment due to the COVID-19 pandemic.
Though music fans can roll over their tickets until the Somerset event takes place in 2021, there'll no doubt still be a lot of disappointed would be festival-goers wishing they were at Worthy Farm this weekend.
The weather can often make or break a festival, but would it have been dry and sunny? Find out here...
READ MORE: Glastonbury's iconic 1994 Oasis set to be broadcast for 50th anniversary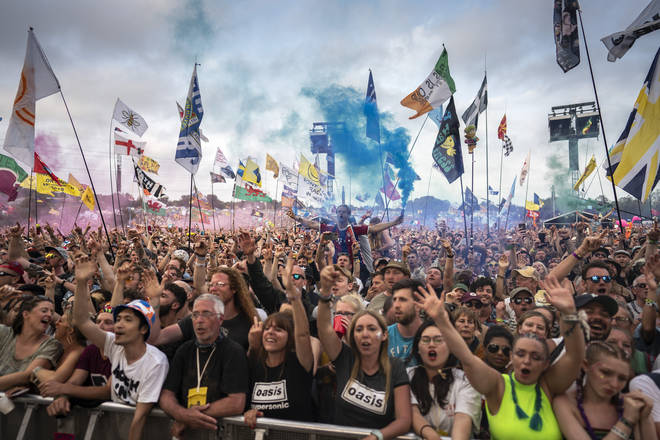 What would the weather forecast have been at Glastonbury 2020?
Those looking for some kind of consolation might have to look elsewhere, because the weather next week looks set to be sunny and largely dry.
As BBC weather website states, Wednesday 24 of June - when many choose to arrive at the festival - is set to be "sunny" with a "gentle breeze" with highs of 29 degrees and lows of 15 degrees.
Thursday is an absolute scorcher with highs of 30 and lows of 16 degrees.
Friday - when Kendrick Lamar was set to top the bill at the Pyramid Stage - could see some showers in the area in the morning, but are set to clear in the late afternoon. Lightning last closed all stages at the festival on the Friday in 2014.
Saturday - when Beatles legend Paul McCartney was set to perform - could see light rain across the day, with highs of 19 and lows of 12 degrees.
Finally, the Sunday of the festival - where Taylor Swift was set to close the event - is also predicted to have light rain and a fresh breeze throughout the day, with highs of 18 and lows of 11 degrees.
So not a complete wash-out then, but maybe not the blissful sunny experience that people would expect for the 50th anniversary edition of the festival.
READ MORE: When was Glastonbury 2020 meant to be and what is the new 2021 date?
READ MORE: Glastonbury Fans urged to 'stay away from Worthy Farm' during lockdown