Who is the best drummer in rock 'n' roll?
7 May 2020, 15:44 | Updated: 14 May 2021, 16:07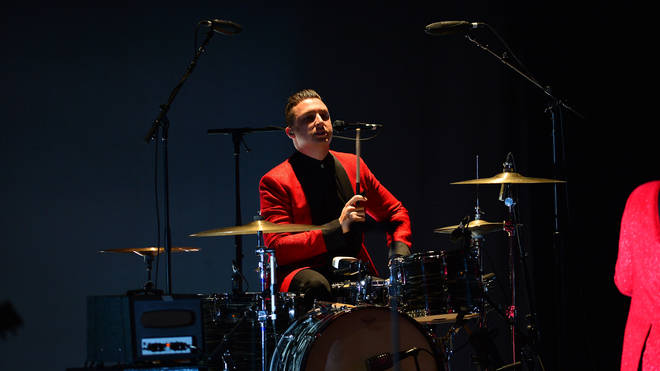 Let's take a look at some of the greatest rock and indie percussionists in history. Is your favourite in here?
They sit at the back. But they're part of the engine room that keeps every band running. They may be the butt of a thousand jokes, but we've picked out a collection of our favourite tub-thumpers.
Matt Helders, Arctic Monkeys

A key member of the Monkeys' appeal Mr Helders also supplies a mean backing vocal. Best moment: The furious opening to Brianstorm.

Chad Smith, Red Hot Chili Peppers

Together with Flea, he keeps the Chili Peppers funky. Best moment: The teeth-rattling thwack of Give It Away.

Ringo Starr, The Beatles

Everyone mocks old Richie Starkey for "not even being the best drummer in The Beatles", but thousands of bands have tried to copy his particular, steady but distinctive thwack. He even wrote a song called "Drumming Is My Madness". Best moment: The manic ending to Strawberry Fields Forever.

Taylor Hawkins, Foo Fighters

The Laguna Beach rocker cut his teeth touring with Alanis Morissette in 1997, before being asked to join the Foos by Grohl and never looking back.

John Bonham, Led Zeppelin

Much sampled, much admired, never equalled. Best moment: The solo in Moby Dick.

Charlie Watts, The Rolling Stones

Poor old Charlie. He's had to put up with a lot, hasn't he? He's pretty much kept the Stones together for 50 years. Best moment: The satanic samba of Sympathy For The Devil.

Reni, The Stone Roses

Alan Wren, as he is formally known - the man who mashed up rock and dance beats and created his own genre. Best moment: the hypnotic shuffle of I Am The Resurrection.

Mike Joyce, The Smiths

Together with bassist Andy Rourke, the engine room of one of the greatest British bands ever. Best moment: The ending to London.

Dave Grohl, Nirvana/Queens Of The Stone Age

Strange to think that Big Dave used to be sat at the back. Best moment: The unforgettable salvo that opens Smells Like Teen Spirit.

Dom Howard, Muse

Put aside the guitar pyrotechnics, what's keeping that band flying? Best moment: The relentless gallop of Knights Of Cydonia.

Stephen Morris, Joy Division

Macclesfield's metronomic percussionist, one of the inventors of post-punk. Best moment: When Transmission lifts off.

Ronnie Vannucci Jr, The Killers

The lively ying to sedate bassist Mark Stoermer's yang, Vannucci is the heart and soul of The Killers. Best moment: The driving percussion on Jenny Was A Friend Of Mine.

Travis Barker, Blink-182

The tattooed, be-capped sticksmith behind some nu-metal classics. Best moment: The low key shuffle on I Miss You.

Lars Ulrich, Metallica

One of the most high profile drummers in rock, Lars was a thrash metal pioneer. Best moment: The drum attack on One.