Radio X's ultimate Road Trip playlist
25 November 2020, 15:00 | Updated: 25 November 2020, 17:07

Promoted by BMW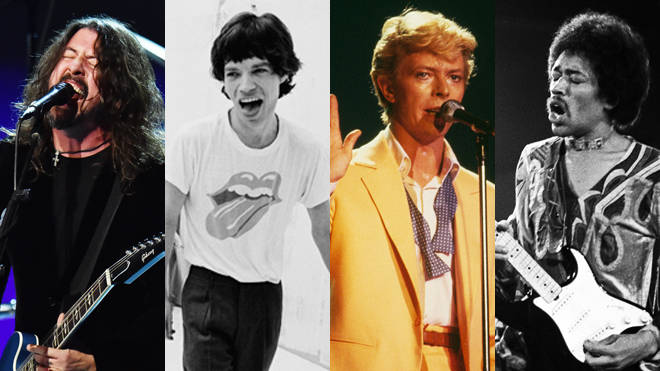 What tunes will you be listening to when you can head out on the road again?
Remember the road trip? Hitting the open road may be out of question for the time being, but we can still be ready for when we're able to head out into the world again.
If you were designing the perfect road trip playlist, what would you put on there? Which artists get the adrenalin pumping? Radio X has compiled a set of tunes that are ideal for driving - are your favourite tracks included?
Oasis - (What's The Story) Morning Glory?

The sound of those helicopters is the ideal way to kick off any journey.

The Rolling Stones - Start Me Up

One of Mick Jagger's more energetic moments will get you into gear.

Jimi Hendrix - Crosstown Traffic

One of the greatest driving tunes ever from one of the greatest guitarists ever.

Supergrass - Alright

Joyous Britpop from the Oxford trio.

Fleetwood Mac - Go Your Own Way

Classic driving tune from the masters of American rock.

Primal Scream - Movin' On Up

Bobby Gillespie gets inspirational on this Screamadelica favourite.

Lenny Kravitz - Are You Gonna Go My Way

Hendrixesque guitar riffs mean this 1993 tune is always an in-car favourite.

The Dandy Warhols - Bohemian Like You

This Stones-influenced tune from the US indie stars never gets old.

David Bowie - Let's Dance

Bowie's 1980s highpoint, courtesy of the impeccably funky Nile Rodgers.

Foals - Mountain At My Gates

One of the band's most underrated tunes, this is a suitably epic soundtrack to your travels.

Stereophonics - Dakota

Kelly Jones perfectly captures the sound of being on the open road.

Daft Punk - Around The World

Keep your pulse beating thanks to the French electronica duo.

Red Hot Chili Peppers - Dani California

So many great Chili Peppers songs, so where to start? How about this monster that reminds you of the Californian highways?

The Streets - Fit But You Know It

Keep your passengers amused with some communal singing, via this Mike Skinner masterclass.

Blur - Girls And Boys

The perfect heading-off-on-holiday tune, as seen through the eyes of Damon Albarn.

Foo Fighters - Times Like These

Round things off with one of Dave Grohl's more introspective moments.
Desperate to jump in a car and crank up the big tunes? You might not be able to head off on an epic road trip just yet, but planning one will surely help to pass the time!
And, with a model perfect for everyone, the BMW Plug-in Hybrid range should be your wheels of choice, offering the performance of petrol, with the efficiency of electric. Click here to find out more.