On The Old Joanna: The Greatest Piano Tunes In Rock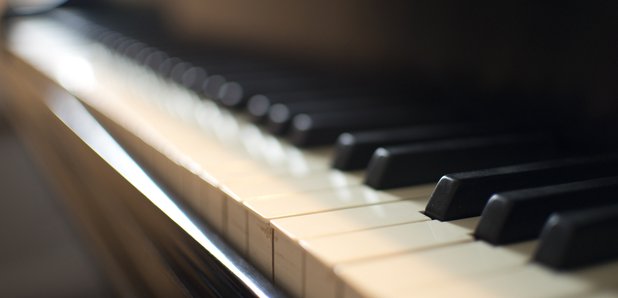 September is piano month (but you knew that already, didn't you?) so to celebrate we've put together a collection of our favourite indie piano bangers!
Fatboy Slim - Praise You

There are fewer more famous piano melodies in music. Norman Cook (aka Fatboy Slim) pieced the indie dancefloor classic together by stapling the vocal to Take Yo' Praise by Camille Yarbrough with the piano from Hoyt Axton and James B. Lansing's Balance And Rehearsal; the latter was basically just a recorded jam. The result was history.
David Bowie - Life On Mars

David Bowie's Life On Mars is undoubtedly one of the greatest songs ever written, which has been described as a cross between a "Broadway musical and Salvador Dali painting." The spine of the track is a bewitching piano melody that gently brings us in and softly lets us go, while banging our head against the keys in between.
Coldplay - Trouble

As one of the songs that helped lay the foundation for the Coldplay phenomenon, the Trouble lick is instantly recognisable and unforgettable. the hook is a simple descending scale that, for some reason, resonates and resonates. The track, supposedly, was written as an apology to drummer Will Champion who was nearly ejected from the band when they first signed their record deal.
Keane - Everybody's Changing

When talking about indie piano songs it would be a crime to forget the joanna-led Keane. When Hopes And Fears came out in 2003 Tim Rice-Oxley's ivory bashing took the music world by storm - well, almost. Everybody's Changing originally charted at 122 in 2003 and, on its re-release a year later, went in at number 4. We guess the people of 2003 just weren't ready for these crazy new piano tunes.
Biffy Clyro - Mountains

If anyone ever says to you that pianos can't rock, then throw a copy of Biffy Clyro's Mountains at their face. Not only is it one of the Scottish trio's biggest tracks, it's also one of their most pumping. FUN FACT: the verses are written in a 15/16 time signature, just try and tap THAT on your leg!
Editors - Smokers Outside The Hospital Doors

Editors' first album, The Back Room, was a broody guitar feast. When they returned with their follow up, An End Has A Start, album opener Smokers Outside The Hospital Doors had a forceful piano intro played by frontman Tom Smith. It was a big fat statement of their growth as a band and one of their biggest tracks to date.
Muse - New Born

Muse's Matt Bellamy originally had ambitions to be a concert pianist and his piano skills prove he probably wasn't far off achieving that. There's a plethora of great Muse tracks that weave beautifully written piano compositions around anthemic stadium rock; there's the silky smooth organ sounds on Feeling Good, the pop tinged riff from Starlight, or the overwhelming middle eight from Butterflies And Hurricanes. But we went for New Born, where the delicate piano arpeggio that intros the song transforms into one of the most delicious riffs in rock.


LCD Soundsystem - All My Friends
All My Friends just sees James Murphy smashing the same chord on a piano for seven minutes, but in turn he created one of the best indie dance records ever. It starts as something minimal, and by the end it feels like a musical explosion. As well as being one of the best songs to come out of the noughties, it also poses one of the greatest ever reasons to go out and party; "Where are your friends tonight?" Beer anyone?