The best bands and artists from Canada
1 July 2020, 20:00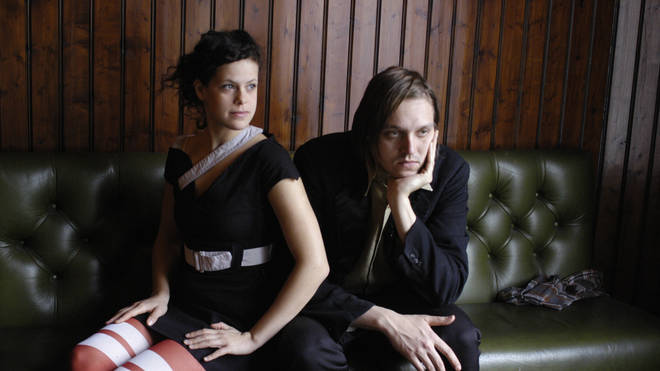 From Arcade Fire to Hot Hot Heat, let's take a look at some of the greatest ever acts to come out of the country for Canada Day, eh?
Arcade Fire

Win Butler are co hail from the French Canadian province of Quebec and occasionally, like on Reflektor, sing in French!

Bran Van 3000

Yep. We didn't realize they were Canadian either. But the LA drinkers are actually from Montreal.

Death From Above (1979)

Sebastien Grainger and Jesse F. Keeler are originally from Toronto and were the original drum and bass noise trio.

Neil Young

One of the most important folk and rock singers of all time, Neil Young was raised in the province of Ontario. He keeps on Rockin' In The Free World.

Sum 41

Although the epitome of the American pop-punk sound of the noughties, Sum 41 actually formed in Ajax, Ontario.

Hot Hot Heat

Forming just before the turn of the century, Hot Hot Heat are from Victoria, British Columbia. Go, BC!

Rush

Producers of one of the greatest songs of all time - Spirit Of Radio, natch - Rush are classic rock titans who formed in Willowdale, Toronto,

Alanis Morissette

Born in Ottawa, Morissette had a huge hit in 1995 with her album Jagged Little Pill, which spawned the singles Ironic and You Oughtta Know.

Metric

Metric have lived in London, New York, LA and more places throughout their career, but it all started in Toronto in the late nineties.

Feist

Known to her friends as Leslie Feist, this singer from Calgary became world famous when her song 1234 was used in an advert for the Apple iPad.

MSTRKRFT

Jesse F Keeler from DFA 1979 and Alex Puodziukas of Girlsareshort formed this production/electronica duo that created monster remixes of a number of big tunes. Powered by Jesse's bass, check out this version of Block Party's Two More Years.

Barenaked Ladies

Hailing from Scarborough, Ontario, this band had a huge international hit in 1998 with One Week.

Broken Social Scene

Another massive musical collective, this time from Toronto, which has counted Feist and James Shaw and Emily Haines of Metric among their number.