These isolated vocal tracks will blow your mind
23 April 2020, 12:00 | Updated: 29 April 2020, 12:40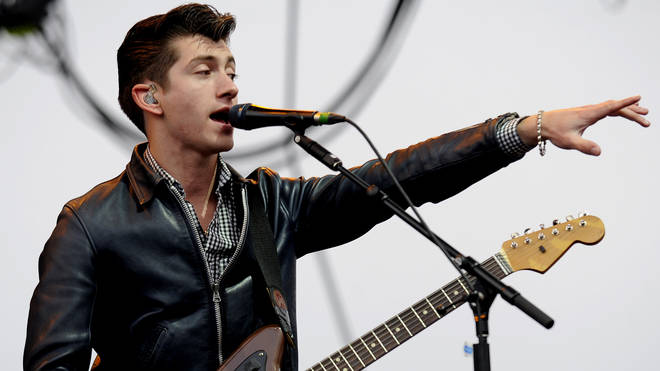 What happens when you remove the band and leave the singer exposed? Listen to magical versions of tracks by Arctic Monkeys, The Rolling Stones, The Smiths and more.
Sometimes isolation can be a positive thing.
Thanks to the advance of technology and various bedroom producers dicking around with the elements from various Rock Band and Guitar Hero audio tracks, it's now easier than ever to listen to individual bits of your all-time favourite tracks.
Radio X has trawled the internets for some of the greatest examples of a capella vocals. These clips give you an insight into just how amazing some of these great rock performances were… and they're positively spine-tingling.
Arctic Monkeys - R U Mine

This track is classic Alex Turner swagger… but when Matt Helders hits the falsetto backing vox, the song heads off to the stratosphere.

Queen And David Bowie - Under Pressure

Stadium-filling superstars meet Ziggy Stardust himself in a studio in Montreux. Freddie Mercury and Bowie try to top each other in the drama stakes. Who wins? YOU decide.

The Rolling Stones - Gimme Shelter

OK, so the Mick bits are pretty standard Stones fare… but wait until backing singer Merry Clayton hits her solo spot. The sound of her voice breaking on the line "Rape… murder…" are sure to give you goosebumps.

Linkin Park - Numb

The late Chester Bennington soars in this intricately-layered performance.

The Smiths - This Charming Man

It's easy to take the piss out of Morrissey's melancholic warble, but by God he can infuse his lyrics with a very particular sort of emotion. You may miss the Johnny Marr riff, but this is like a whole new song.

Coldplay - Yellow

Chris Martin's lead vocal is mannered and gentle, but when those ethereal backing vocals appear in the chorus… you find yourself right back at Glastonbury, in front of the Pyramid Stage, wristband glowing gently in the dark.