From Slash to The Spice Girls: The Queen pictured with the world's top celebrities
11 September 2022, 21:07 | Updated: 13 September 2022, 11:15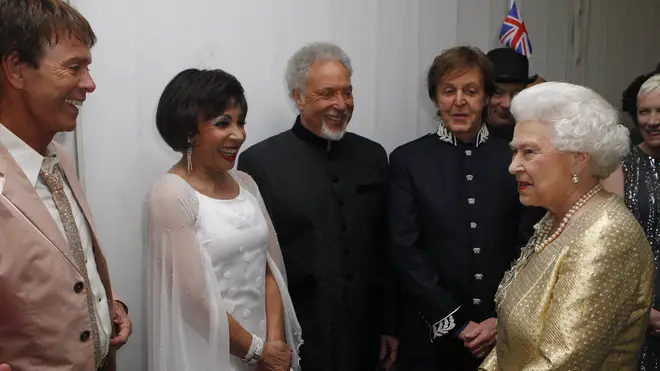 Her Majesty Queen Elizabeth II reigned for 70 years - and came into contact with some of the biggest stars of the part century.
Over her record breaking 70 year reign, Her Majesty Queen Elizabeth II met thousands of members of the public, dozens of heads of state and countless politicians.
Not only that, but The Queen also presided over an incredible period in music and entertainment history. She ascended to the throne in 1952, the year that the first British record charts were published and was Queen throughout Beatlemania, glam rock, punk, post-punk, synth pop, house, Britpop and Girl Power.
Events such as the annual Royal Variety Performance meant that Her Majesty often came into contact with the most famous stars of the day. So let's take a look back to some of the most incredible photos of The Queen meeting rock and pop "royalty"...