The best song lyrics of all time
21 March 2019, 12:15 | Updated: 21 March 2019, 14:42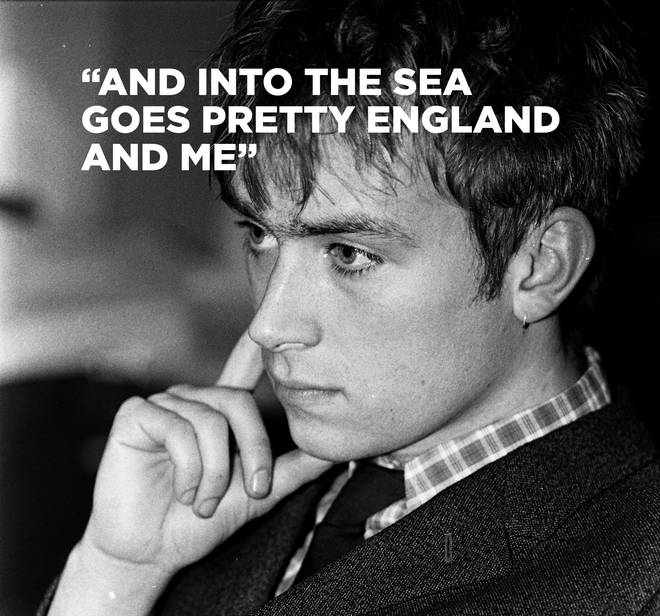 Let's dip into the lyric book to rifle through some of the greatest quotes in music.
When song lyrics are done properly, they can be like beautiful poetry. Here are some of our favourite examples.
Arctic Monkeys - Fluorescent Adolescent

"You used to get it in your fishnets / Now you only get it in your night dress / Discarded all the naughty nights for niceness / Landed in a very common crisis."

Manic Street Preachers - A Design For Life

"Libraries gave us power / Then work came and made us free / What price now for a shallow piece of dignity?"

Nirvana - Pennyroyal Tea

"Give me a Leonard Cohen afterworld / So I can sigh eternally."

The Smiths - This Charming Man

"Punctured bicycle... on a hillside desolate / Will nature make a man of me yet?"

Florence And The Machine - Cosmic Love

"A falling star fell from your heart and landed in my eyes / I screamed aloud, as it tore through them, and now it's left me blind."

Radiohead - Street Spirit

"Rows of houses, all bearing down on me / I can feel their blue hands touching me."

Elbow - Newborn

"I'll be the corpse in your bathtub / Useless / I'll be as deaf as a post / If you hold me like a newborn / Whisper what you feel / My badly strung declaration / To you."

The Killers - Mr Brightside

"Jealousy, turning saints into the sea / Swimming through sick lullabies / Choking on your alibis."

Blur - This Is A Low

"And into the sea / Goes pretty England and me / Around the bay of Biscay / And back for tea / Hit traffic on the Dogger bank / Up the Thames to find a taxi rank / Sail on by with the tide / And go to sleep."

Kaiser Chiefs - Oh My God

"Time on your side it'll never end / The most beautiful thing you can ever spend / But you work in a shirt with your name tag on it / Drifting apart like a plate tectonic."

Wolf Alice - Beautifully Unconventional

"With these meaningless conversations / Well I'll tell you they test my patience / And maybe we could be friends."

The Verve - The Drugs Don't Work

"All this talk of getting old / It's getting me down my love / Like a cat in a bag, waiting to drown / This time I'm comin' down."

David Bowie - Life On Mars

"It's on America's tortured brow / That Mickey Mouse has grown up a cow / Now the workers have struck for fame / 'Cause Lennon's on sale again."

Maximo Park - Books From Boxes

"You spent the evening unpacking books from boxes / You passed me up so as not to break a promise / Scattered Polaroids and sprinkled words around your collar / In the long run, you said you knew that this would happen."

Oasis - Don't Look Back In Anger

"So I'll start a revolution from my bed / Cause you said the brains I had went to my head / Step outside, summertime's in bloom / Stand up beside the fireplace / Take that look from off your face / You ain't ever gonna burn my heart out."

Courteeners - Not Nineteen Forever

"She tried to peel me off the pavement / Tried to insinuate sometimes / I am in danger of going too far / Asked me would I like to go for tea and toast."

The Libertines - Can't Stand Me Now

"An ending fitting for the start / You twist and tore our love apart / Your light fingers threw the dark / That shattered the lamp and into darkness it cast us."