Take a look at these amazing vinyl dens
7 June 2020, 12:00 | Updated: 7 June 2020, 12:01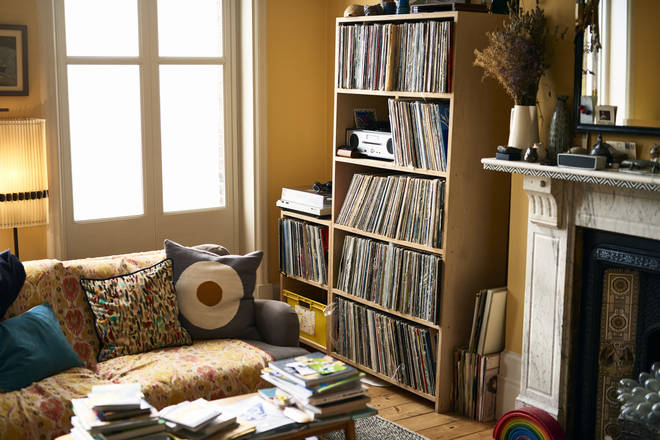 Feast your eyes on some of the most enviable record collections - plus the rooms that they live in. Nice.
In 2016, vinyl sales passed the 1 million mark for the first time in 20 years - and the trend has continued ever since.
It means that vinyl junkies - who already have an impressive collection - can sit back, take stock, (quite literally) and stare lovingly at it for hours.
Now, thanks to Instagram, we can ALL look at some of the most beautiful record collections and marvel at the way vinyl lovers have displayed their wares.
Some people call it #VinylPorn. We just call it beautiful.
Check out some of the most impressive record dens below.
Oasis, you say? Yes I have a few pieces in my collection.

Very nice vinyl wall - Mr Potato Head optional

A nice space to relax

Plus reel-to-reel tape deck for the ultimate analogue experience

Make your own Echo & The Bunnymen joke

A small corner of vinyl bliss.

It's not just about having the vinyl… it's how you DISPLAY the vinyl

An outstanding collection, complete with comfy, comfy chair. Your cataloging system would need to be on point!

This is one seriously impressive den.

The lighting on these crates is amazing.

A definite student room vibe, here.