Why Pearl Jam's Alive is not the uplifting anthem you think it is...
8 July 2022, 18:56
Radio X delves into the story behind grunge band's biggest anthem.
Alive remains one of Pearl Jam's most enduring tunes. The song was first released as a single on 7 July 1991 from the band's debut album, Ten, which included singles in the likes of Even Flow, Black and Jeremy.
Following its release on 27 August that year, Ten ached No.2 on the Billboard charts and went on to become one of the most important albums of the grunge era in part to its lead track.
Alive song is a semi-autobiographical account which reflects Eddie Vedder's own childhood experience about being told the truth about his real father.
But the song's origins go much further back than the frontman...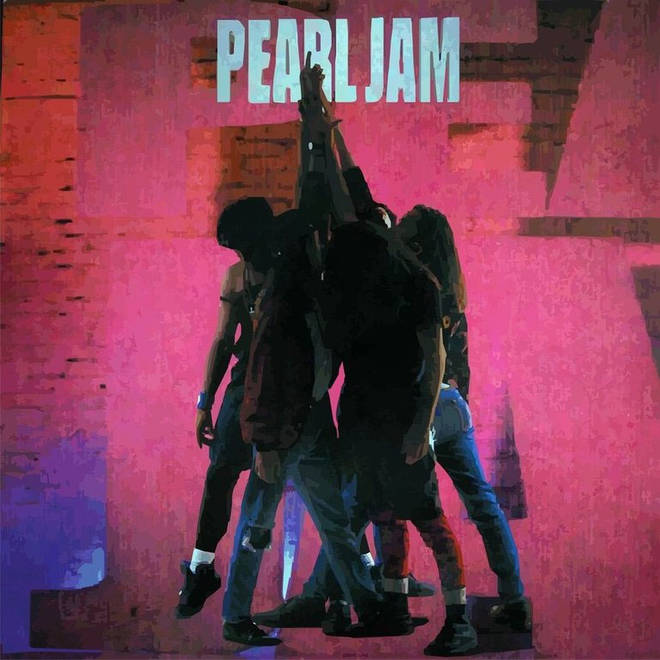 Back in 1990, Pearl Jam guitarist Stone Gossard wrote the music for a song he entitled Dollar Short while he was still a member of the band Mother Love Bone.
Their frontman Andrew Wood - who is said to have sung on the original track - tragically died from a heroin overdose, leading Gossard and bassist Jeff Ament to start playing with guitarist Mike McCready in the hopes of starting a new band.
Dollar Short, along with four other tracks, made it onto a tape called Stone Gossard Demos '91, which was circulated in the hopes of finding a drummer and a vocalist.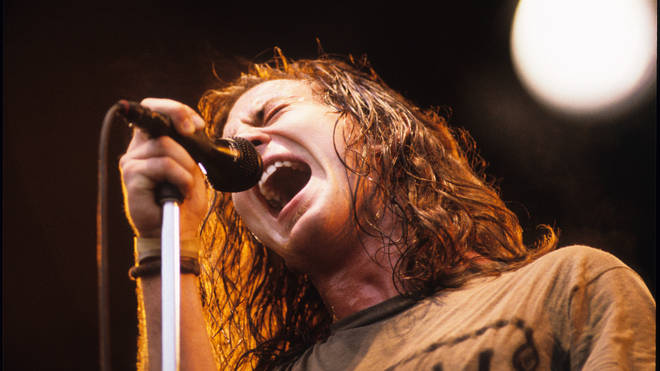 Eddie Vedder - who was working at a gas station in Southern California - managed to get hold of the tapes from former Red Hot Chili Peppers drummer Jack Irons. Vedder listened to the tracks just before heading out to surf and was inspired enough to write some lyrics.
He recorded his vocals to the music before mailing it back to the band. After hearing it, they invited him to come to Seattle and asked him to join them soon after.
The band - then called Mookie Blaylock after US basketball player Daron Oshay "Mookie" Blaylock - recorded the track during a demo session in January 1991. The rest, as they say is history.
But what about the song's lyrics and meaning?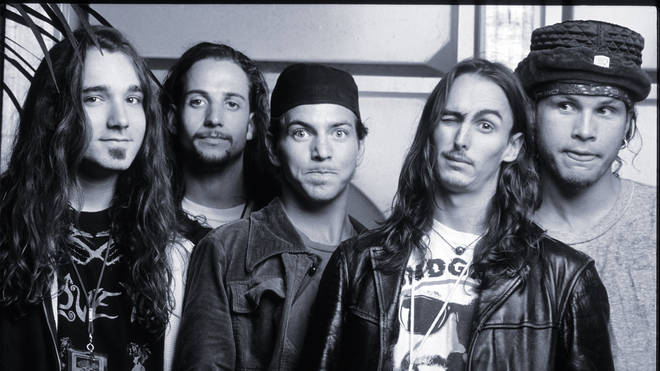 Alive is the first part of a trilogy of songs, followed by Once, which also featured on Pearl Jam's debut album and Footsteps. The latter didn't make the record, but went on to feature as the B-side of their Jeremy single.
It tells the story of a man who finds out his father is actually his stepfather and that his biological dad is actually dead- an event which occurred in Eddie Vedder's own life when he was a teenager.
"Son, she said
Have I got a little story for you
What you thought was your daddy
Was nothin' but a..."
The fictional element of the song sees the mother then have an incestuous relationship with the son, who resembles his biological father.
Once - the next track in the trilogy - sees the man go on a killing spree, while Footsteps (the third) sees him await execution from his prison cell.
Eddie Vedder has often described the song as a "curse," but revealed how the interpretation of it has changed throughout the years.
On VH1's Storyteller's series, the grunge legend explained: "The original story being told in the song is of a young man being made aware of some shocking truths.
"And one was that the guy he believed to be his father while growing up was not, and number two was that his real father had passed away a few years before. As if adolescence wasn't tough enough..."
He added: "The guy was me, but I barely knew me then. To be honest I was barely there to be known. So he took this to be a curse, like fine you told me this secret, but I've gotta figure a way to deal with this.
"And fine the dad's dead but I'm still alive and I've gotta deal with this. So it was a curse."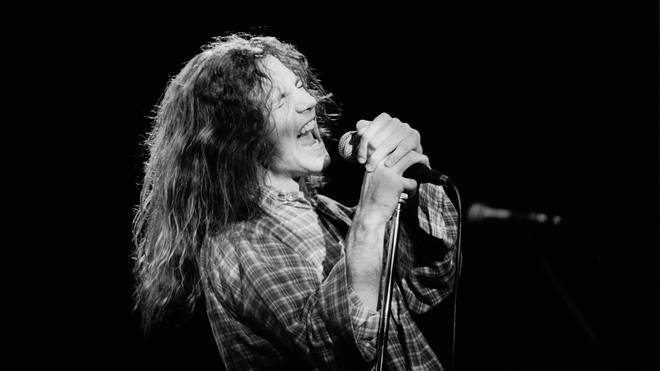 The frontman continued: "So cut to a few years later and we're playing to larger and larger audiences and they're responding to this chorus in a way that you never thought.
"And folks are jumping up in the aisles, using their bodies to express themselves and singing along 'I'm still alive' en masse. So every night when I look out at this sea of people reacting on their own positive interpretation, it was really incredible.
"The audience changed the meaning of these words and when they sing 'I'm still alive' it's like they're celebrating.
He concluded: "And here's the thing. When they changed the meaning of those words, they lifted the curse."