Gary Lightbody "Broke The Law" At Snow Patrol's First Festival
8 July 2018, 11:26
Well, probably. The frontman remembers how the band's first T In The Park appearance featured some naughty activity from the Snow Patrol lads...
Gary Lightbody has been telling Radio X that Snow Patrol were a bit naughty when they played their first ever festival… and he apologises for it!
Asked if he rememberred his first ever festival performance, Gary recalled: "At T In The Park 1999, we played the new bands stage, it might have been called the PRS Tent at the time?"
That year saw Blur and Manic Street Preachers headline the festival, with Stereophonics, Massive Attack, James, Placebo, Gomez, Happy Mondays and Mogwai also on the bill.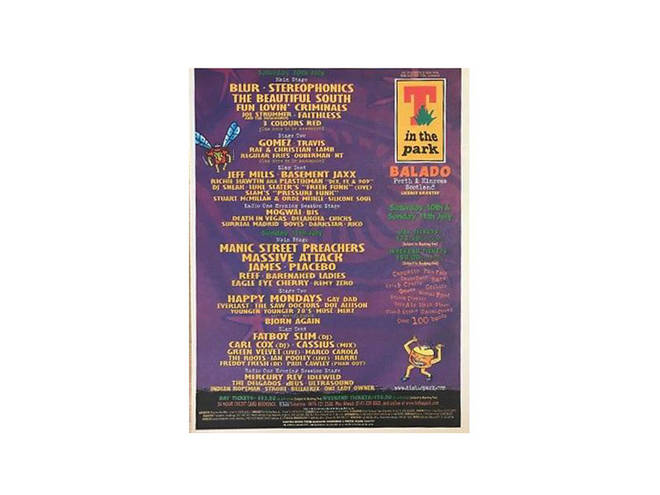 Lightbody went on: "I'm admitting to terrible littering here, we flyered the whole festival site! We were passing out flyers to everybody! The whole ground at T In The Park was just littered with our flyers. I can only apologise to future generations.
"But there were 300 people in the tent, so it worked!
The singer also admitted that the first gig he attended was also pretty cool.
He revealed: "I'd love to say that the first gig I went to was Nirvana, Teenage Fanclub and The Breeders, but that was actually the SECOND gig I went to.
"The first gig I went to was also awesome, though - Red Hot Chili Peppers and the Rollins Band."
Snow Patrol's latest album, Wildness, is their first in seven years and was released in May 2018.