Bob Dylan's most important protest songs
24 May 2021, 17:11 | Updated: 24 May 2021, 17:19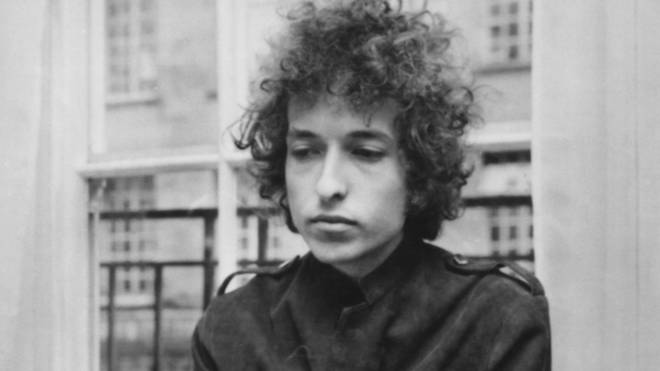 As Bob Dylan turns 80, let's look at some of his most powerful lyrics.
Born Robert Allen Zimmerman in Duluth, Minnesota on 24 May 1941, Bob Dylan made his name writing simple but powerful songs about racism, war and civil rights. Performing at a time when his native America was undergoing significant social change, Dylan's music evolved from politically-charged folk to electrifying rock. Since then, he's experimented with country and Christian music and he's even been part of the supergroup The Traveling Wilburys.
Bob Dylan's early songs are like a diary of the USA: racial injustice and the fear of nuclear war come under examination time and time again. With the rise of the Black Lives Matter movement in the 21st Century, some of the topics he covered nearly 60 years ago are still relevant today.
The Times They Are A-Changin'

"I wanted to write a big song, with short concise verses that piled up on each other in a hypnotic way," Dylan told writer Cameron Crowe. And with this song, written in the autumn of 1963, he got just that - the ultimate "protest" song that notes the upheaval going on in the United States.

The day after President John F. Kennedy was assassinated, Dylan opened a show in Ohio with The Times They Are A-Changin' - and never has a protest song had so much significance: "The order is rapidly fadin' / And the first one now / Will later be last / For the times they are a-changin'"

A Hard Rain's A-Gonna Fall

Appearing on his second album, The Freewheelin' Bob Dylan, this song was written just before the Cuban Missle Crisis of October 1962, in which the US and USSR faced off, with a very real threat of nuclear war hanging over the world. Dylan was keen to stress that the "hard rain" wasn't nuclear fall-out, he was thinking more of the ongoing struggles of history.

Only a Pawn in Their Game

Medgar Evers was a former World War II veteran who campaigned against segregation at the University Of Mississippi. He was shot outside his home on 12 June 1963 and was at first denied access to the local hospital because of his race. He later died from his injuries, aged just 37.

Byron De La Beckwith, a member of the Ku Klux Klan, was charged with Evers' murder, but two juries failed to reach a verdict. Dylan's song hails Evers (saying of his funeral "They lowered him down as a king"), but warns the white population that they are being manipulated into racial hatred by politicians.

Dylan performed the song at a civil rights march in August 1963, when a quarter of a million people came out to protest for freedom and equality - it was the same event that Dr Martin Luther King gave his "I Have A Dream" speech. De La Beckwith was finally convicted of the murder of Evers 30 years after the event and he died in prison.

Subterranean Homesick Blues

Dylan attracted a huge amount of controversy when he "went electric". Basically, he ditched the acoustic folk song style of his earlier protest song days and cranked up the riffs. But if his critics feared he'd lost his satirical touch, they were wrong.

Subterranean Homesick Blues is a surrealist stream of consciousness, but it still takes aim at some of the key concerns of the time: "Better stay away from those / That carry around a fire hose / Keep a clean nose / Watch the plain clothes."

Talkin' World War III Blues

Originally, Dylan had written a song called Talkin' John Birch Paranoid Blues, about the anti-communist John Birch Society, but when Columbia Records feared a lawsuit, the musician came up with this scathing satire of nuclear war: "Well, the whole thing started at 3 o'clock fast / It was all over by quarter past."

Masters Of War

"You that never done nothin' / But build to destroy / You play with my world / Like it's your little toy." When President Dwight D. Eisenhower left the White House in January 1961, he warned of the "military-industrial complex" which saw big business conspire with government to make war a profitable enterprise. Dylan's Masters Of War bluntly hits out at the war-mongers, but his prophecy went unheeded: the USA would soon send troops into conflict in Vietnam, for a bloody military struggle that lasted a decade.

Hurricane

Boxer Rubin "Hurricane" Carter and his friend John Artis were found guilty of a triple homicide in 1966, but controversy over evidence led many to question the verdict. After reading "Hurricane"'s autobiography, Dylan recorded this song in 1975 claiming that racial profiling played a part in the case. The star even performed a benefit concert for Carter at New York's Madison Square Garden, and this, along with a huge amount of public support, led to a retrial in 1976. While Artis gained parole in 1981, Carter was only released in 1985 when his conviction was overturned.

Maggie's Farm

A biting attack on having to toe the line both professionally and personally, you can apply Dylan's lyric to anything from an attack on his record company to a tirade against the government. Dylan's scorching performance at the Newport Folk Festival in 1965 caused some controversy among folk purists (listen out for the booing at the end), but remains one of his most famous appearances.

The Lonesome Death Of Hattie Carroll

51-year-old black barmaid Hattie Carroll was assaulted at a white tie event in Baltimore in February 1963 by 24-year-old William Zantzinger, a young man from a wealthy family who had drunkenly attacked two other black members of staff earlier that evening. Carroll died later that morning after suffering a brain haemorrhage and Zantzinger was charged with her murder. When he claimed he was too drunk to remember the attack, his charge was reduced to manslaughter. He was sentenced to six months in prison and a fine of $500, although his incarceration was pushed back to allow him time to harvest the tobacco crop his family owned.

Dylan's song, recorded not long after Zantzinger was sent down, sneers at "You who philosophise, disgrace and criticise all fears / Take the rag away from your face, now ain't the time for your tears." Zantzinger later called Dylan "a no-account son of a b***h. I should have sued him and put him in jail."