Tom Grennan Reveals Boozy Night Out With Liam Gallagher
7 November 2018, 17:19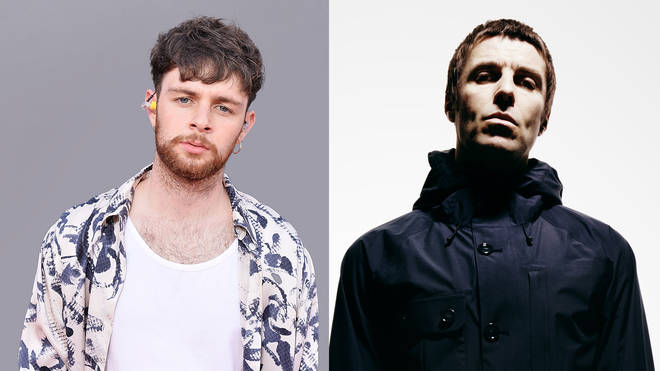 The Sober singer has opened up about getting "stuck in" with the Oasis legend and talked about a possible collaboration.
Tom Grennan has shared the details of his boozy night out with Liam Gallagher.
The Found What I've Been Looking For singer has had a whirlwind year, and revealed one of his highlights was meeting the Oasis legend at Sziget Festival.
Speaking to the Evening Standard's A-List: "He wanted to meet me, so he asked for me to come to his dressing room. I had a Guinness with him, and then I said I wanted to go back to my hotel.
"He was like, 'What you on about mate? F***ing you're with me!' So we jumped into his blacked-out Mercedes and went back to his hotel and were in his penthouse."
Talking about what the night entailed, the 23-year-old singer-songwriter added: "We got stuck in and were just chatting about Oasis, my record … we had a lot of fun. I would love to write with him — so maybe that is something we can do in the future."
See Grennan pose with Gallagher in a photo he captioned: "A night I won't forget"
When he wasn't drinking Guinness, Grennan achieved a Guinness World Record this year by playing the most concerts in multiple towns in 12 hours.
Watch him perform his Sober single in one of the venues:
Find out how Tom Grennan overcomes his dyslexia:
Watch him perform his Found What I've Been Looking For banger for Radio X: