Queen's Roger Taylor responds to rumours of son Rufus joining Foo Fighters
28 April 2023, 18:56 | Updated: 28 April 2023, 19:00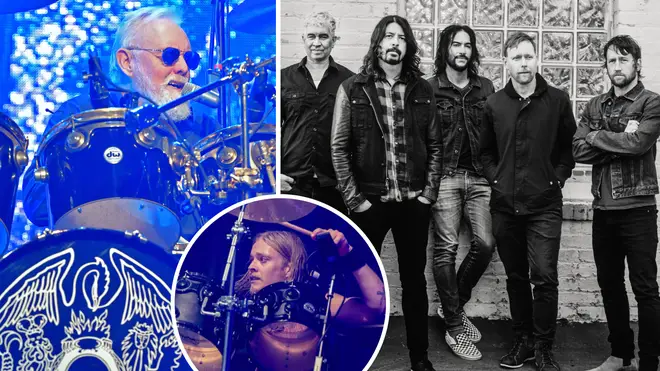 The Queen legend was asked about the possibility of his son and becoming Foo Fighters' new drummer.
Queen's Roger Taylor has discussed the possibility of his son Rufus joining Foo Fighters.
Fans have speculated who would be backing up the band on stage since the untimely passing of their beloved drummer Taylor Hawkins, who tragically died on 25th March on 2022.
Rufus Tiger Taylor - who has followed in his father's footsteps and is a drummer for The Darkness - is among a few of the names being suggested to accompany Foos on stage.
When asked about the possibility of his son becoming the new Foos drummer, the Queen rocker, who had a close relationship with Hawkins, told the BBC: "Well, Rufus is phenomenal. He's turned into this scary, great drummer with The Darkness […] My son, he's just annoyingly powerful and he's become very, very good. I can't say any more!"
Pressed on the matter, the Bohemian Rhapsody sticksman added: "Well, he does play brilliantly with them. He knows all their stuff, knows them all very well. He did play Best of You with the Foos, and it was phenomenal at Wembley, and at The Forum in L.A. What exactly is happening now, I don't know."
READ MORE: Foo Fighters announce new album But Here We Are and share Rescued single
While it's unclear who's set to replace Taylor Hawkins, Pearl Jam drummer Matt Cameron has taken himself out the running after refuted rumours that he's joining the Learn To Fly rockers.
Taking to his Instagram Stories on Saturday (25th March), he simply wrote: "FYI the internet rumours are false, I haven't joined the Foos."
Roger Taylor's comments come after Foo Fighters announced the details of their new album But Here We Are.
The band's eleventh outing, which is produced by the band and their long-time collaborator Greg Kurstin, will be released on 2nd June and is is preceded by lead single, Rescued.
Watch the lyric video for rescued here:
Foo Fighters - Rescued (Lyric Video)
READ MORE: What does the name "Foo Fighters" mean?
See Foo Fighters - But Here We Are album track listing:
Rescued
Under You
Hearing Voices
But Here We Are
The Glass
Nothing At All
Show Me How
Beyond Me
The Teacher
Rest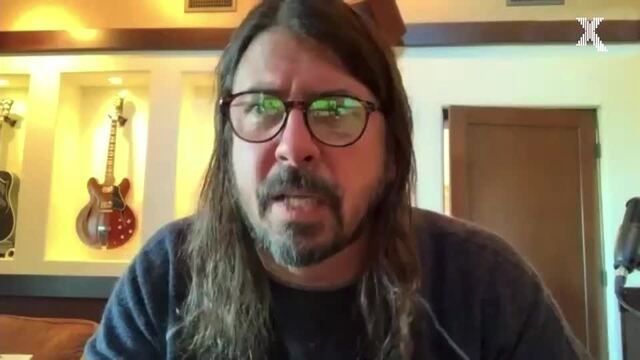 Dave Grohl remembers Nirvana's Nevermind, 30 years on
READ MORE - Foo Fighters' 2023 dates: How to buy tickets