Noel Gallagher: Liverpool Fans Are Like The Queen Mother
30 August 2018, 10:48 | Updated: 30 August 2018, 10:51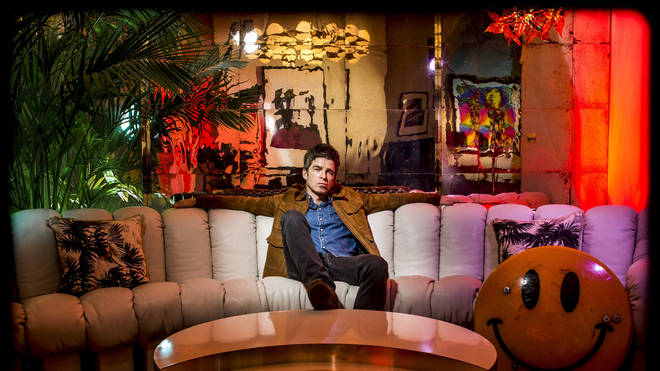 The Holy Mountain rocker joked about the passionate football fans in a new interview.
Noel Gallagher has given his take on fans of Liverpool FC, calling them "a little bit deluded".
The Oasis songsmith, who's a loyal Manchester City fan, appeared on talkSPORT this week, where he was asked about how Liverpool fans treat him when he visits the city.
"Liverpool fans are a bit weird," said the Holy Mountain singer.
"They get over-emotional. They're like the Queen Mother, Liverpool fans, aren't they? They think everybody loves them."
Listen to his interview here:
The Ballad of the Mighty I singer continued: "But I've got three Liverpool fans in my band who are on stage with me. It's great watching the meltdown around about March.
"Particularly in the Champions League Final – we were on stage while it was on and there was a couple of Liverpool fans. I could see them kind of dying as the gig went on."
It's not the first time Noel has given his two pence worth on the subject of the beautiful game.
Earlier this year he was asked about his tips for The FIFA World Cup and who he was backing to win.
Find out what he said here:
The Fort Knox rocker then got into a spot of bother when he told fans at his gigs that football wasn't coming home... though in the end he did have a point.
However, asked about his beloved Man City, who won the Premier League this year and their manager Pep Guardiola, he was far more positive.
Speaking of the gaffer, he told Radio X's Gordon Smart: "He's like a small boy, he's like a fan.
"The funny thing about some footballers is when you see them they don't want to talk about football, they're not really interested.
"Pep on the other hand will talk to you about it, what he thinks is gonna happen and it's amazing".
He concluded: "He's a dude man. He's proper dude".
Watch him wax lyrical about the gaffer in our video: