VIDEO: Noel Gallagher Gets Flack For Saying Football's Not Coming Home
9 July 2018, 11:14 | Updated: 2 August 2018, 19:03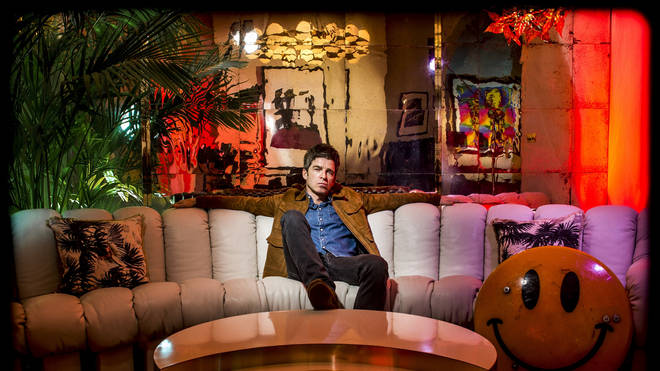 The Ballad of the Mighty I rocker was booed for his remarks at a recent gig, while his brother Liam called him "soft".
Noel Gallagher caught some flack over weekend for not having high hopes over England's World Cup Bid.
The former Oasis songsmith was performing at Scarborough's Open Air Theatre on Friday (6 July) when fans began chanting "It's Coming Home" from Baddiel & Skinner and The Lightning Seeds' Three Lions.
But, not one to jump on a bandwagon, the Ballad of the Mighty I singer quipped: "Seriously though, it fucking so isn't".
Watch him in the video below, which was shared on Twitter by Darren Ratcliffe.
His cyncism wasn't just met by boos by the audience, but his estranged brother Liam also took to Twitter to call him a "soft lad".
Very sad when you can't support your country coz your mrs won't let ya hashtag soft lad hashtag under the thumb ITS COMING HOME as you were LG x

— Liam Gallagher (@liamgallagher) July 8, 2018
While it's not 100% clear why Gallagher woud accuse Noel's wife Sara McDonald of not allowing him to support his country, we imagine it's a nod to her Scottish roots.
While not having very high hopes for England, Gallagher did tell Radio X who he would be rooting for in the FIFA World Cup, and they're still in with a chance of winning.
Watch our video here:

NG might be supporting Belgium, but there's one celeb out there who's definitely backing England all the way, and that's Ross Kemp.
Watch him react to England's defeat of Sweden on Saturday (7 July):