Noel Gallagher only had pre-gig nerves in last Oasis days: "The tambourine player was a loose cannon"
2 August 2023, 16:37 | Updated: 2 August 2023, 17:22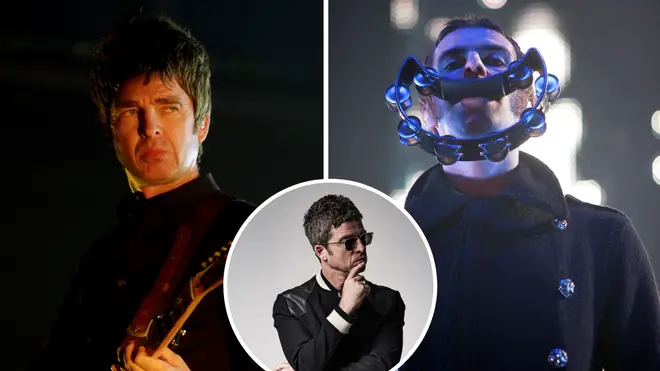 The former Oasis rocker told Radio X he never got nervous before gigs, but would in the band's last days because his brother Liam was a "loose cannon".
Noel Gallagher revealed he only ever got nervous about playing gigs towards the end of Oasis.
The Manchester rocker famously left the band in August 2009 and though he's gone on to have a solo career, he's never really had pre-show jitters.
Asked by Radio X's Dan O'Connell about the subject of nerves ahead of his headline set at On The Beach, Brighton, he said he never gets, them, saying: "No. No. It really f***ing annoys people as well. Never."
He added: "Towards the the end of Oasis, you were always stepping into the unknown, because the tambourine player was a bit of a loose cannon and it was like, 'Well is this gig gonna finish?'"
He added: "Now, you put a band together and all the people around you and you know it's cool. I don't get nervous at all".
READ MORE: Noel Gallagher brings Council Skies and an Oasis singalong to On The Beach Brighton 2023
Noel also talked about his attitude to live shows and admitted he's not "cut out" to be a larger than life character on stage who has a godlike effect on crowds.
"Some people are cut out for that kind of thing," he reflected. "Chris Martin for example, can do that thing with the crowd. Bono can do that thing with the crowd. I can't. I'm not interested in it."
When the Radio X DJ disagreed and cited the affect that Don't Look Back In Anger has on a crowd, he replied: "Yeah well that's the song. I mean. That song's bigger than me. [...] That song will be around long after I'm gone.
"So those big songs like that and Wonderwall... I don't feel like I have to be larger than life."
"I mean people are here to see me," he added. "They know who I am. They know what I'm like. There's nothing better on this beach today than being me and that's it.... And that's what you pay for and that's what you get."
Crowds sing Don't Look Back In Anger at Noel Gallagher On The Beach Brighton
READ MORE: Noel Gallagher's greatest ever lyrics