Noel Gallagher 'f***ing loves Bono,' but knows the best way to wind him up
30 August 2023, 10:58 | Updated: 30 August 2023, 11:00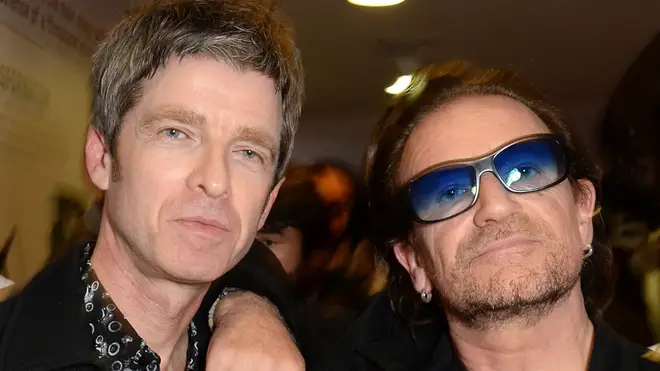 The former Oasis rocker has revealed the U2 frontman suffers from FOMO and considers him one of his dearest friends.
Noel Gallagher has talked about his relationship with Bono and revealed the U2 frontman suffers from fear of missing out (fomo).
The former Oasis rocker knows the Irish icon gets "a lot of flack," but he counts him among his "dearest friends," though he doesn't shy away from winding him up now and again.
According to the Sunday World, speaking in a recent interview with Shuffle, the Manchester rocker said: "He's great. He's one of my dearest friends. He gets a lot of flack, but I f***ing love him."
The Pretty Boy rocker also recalled the time he had lunch with Bruce Springsteen in Spain and sent the U2 frontman a selfie of them together to annoy him.
"Bruce is an amazing dude and I was lucky enough to meet him a few years ago," Noel said.
I had lunch with him and his wife. There were a few of us, we were all out in Ibiza and we randomly bumped into each other and we all ended up spending the afternoon together…and he was an amazing, amazing guy.
"I won't say I was a huge Bruce Springsteen fan, but I've definitely got the utmost respect for him. He was great, just like a kid into music."
He went on: "We were sat at this long table, we'd had a few bottles of wine and there's food everywhere and we took a selfie with each other and he said, 'Should we ruin Bono's day?' And we sent him the selfie.
"And, of course, Bono - you might not know this - has got crippling fear of missing out. And his wife called me and said, 'When you sent him that photograph he couldn't handle the fact that you two were in Spain having the time of your life and he wasn't there.
"Then Bono was asking, 'What were you talking about? and I said, 'We were f**king slagging you off!'"
Noel has also toured with U2 and revealed whenever the play, there's a "mass exodus" of Irish people are part of the operation.
"I've been on tour with him and do you know what is amazing about U2, when a band gets to that level usually your entire operation is run by Americans. U2's operation is entirely run by Irish people, all of it. It's like a mass exodus when they go on tour. It's like there was a bigger exodus than there was during the Famine."
"There's f**ing hundreds of them," he added. "There's about 300 Irish people on tour, it's unbelievable.
"I'll tell you what, I was on tour with them for the best part of a year and I have only just recovered. It was really great fun, they are really great people and I love them dearly."
Gallagher might be close to Bono, but he doesn't believe he has his stage presence, nor does he want to command the stage like him or Coldplay frontman Chris Martin.
The former Oasis rocker spoke to Radio X's Dan O'Connell ahead of his headline show at On The Beach Brighton on Sunday (30th July) and discussed everything from how he prepares for live performances to being able to give crowds a transcendental experience while on stage.
"Some people are cut out for that kind of thing," he reflected. "Chris Martin for example, can do that thing with the crowd. Bono can do that thing with the crowd. I can't. I'm not interested in it."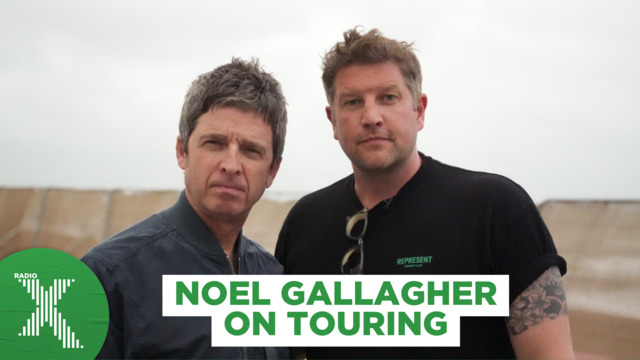 Noel Gallagher talks touring at On The Beach 2023
When the Radio X DJ countered his stance, using the way his fans react to the likes of Don't Look Back In Anger as an example, he replied: "Yeah well that's the song. I mean. That song's bigger than me. [...] That song will be around long after I'm gone.
"So those big songs like that and Wonderwall... I don't feel like I have to be larger than life."
"I mean people are here to see me," he added. "They know who I am. They know what I'm like. There's nothing better on this beach today than being me and that's it.... And that's what you pay for and that's what you get."