Dave Grohl: Playing Smells Like Teen Spirit Was "Spiritual Experience"
18 October 2018, 09:45 | Updated: 18 October 2018, 09:55
Dave Grohl and bassist Krist Novoselic spoke about their mini Nirvana reunion gig at CalJam, and how it was like "being shot into outer space".
Dave Grohl and Krist Novoselic have spoken about their mini-Nirvana reunion at CalJam 2018.
Watch the moment in the clip above.
Speaking to Kerrang about the event, which saw them perform Smells Like Teen Spirit with Pat Smear for the second time since Kurt Cobain's death, Grohl said: "When Pat, Krist and I sat down to go through those songs in a small rehearsal room with concrete walls, it fuckin' sounded like Nirvana."
The Foo Fighters frontman added: "It was like being shot into outer space. Being able to play that drum fill and break into the chorus… it's spiritual, physical, emotional."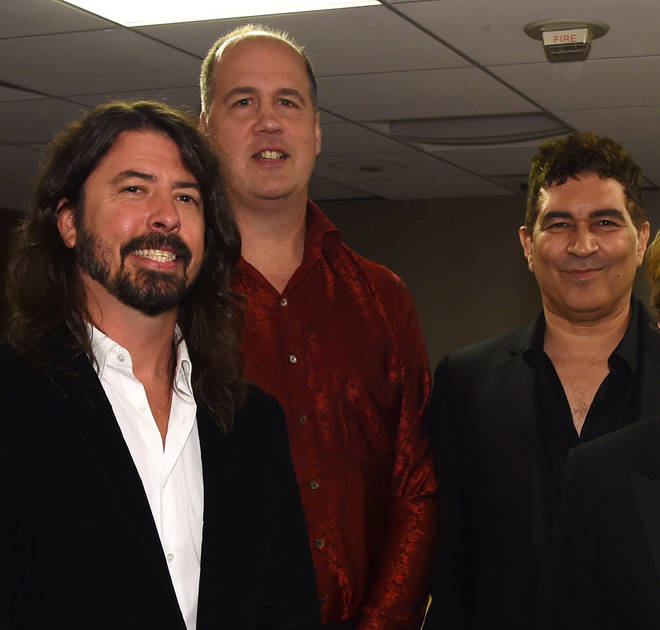 However, Grohl did admit that the trio experienced mixed emotions because of the loss of their frontman.
"We would look at each other and smile, but the emotions would kind of go in waves, because there was someone missing – and you wish that you could still share those songs with Kurt".
"It was odd, but it felt like a real treat," added bassist Novoselic.
"I caught myself beaming away during …Teen Spirit. I couldn't quite believe I was playing it again, and I will cherish that moment for a long time because it was pretty special."
Meanwhile, Dave Grohl has said he's ready to "take a break" from Foo Fighters, but can already "see" their next album.
Speaking on Billboard's Chart Beat podcast about rounding off their live dates - which end with a show at Calgary Alabama on 23 October - their frontman said: "So here we are at the last seven shows of our tour and I'm ready to take a break, but I'm ready to do it again at some point."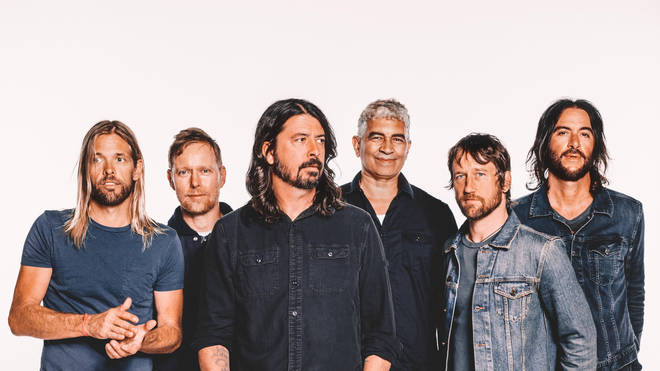 However, the Sky Is A Neighborhood rocker also teased that he could already "see" the new album, even if he doesn't know when they will make it.
"And when we start making records, it's almost like I don't hear the songs I can see the songs In my head," he explained.
"See I don't read music, I can see the songs in shapes and patterns. So I can see the next record. I know that there's another one there. I don't know when, but I think I know what we should do".
Talking about the band's longevity and the fact they've been together for 24 years Grohl added: "It's a trip. It's a time warp.
"Because really when I start thinking about all the things that have gone by and the first album and the second and the third album and the fourth album and the - thinking 'Wow, people were really listening? Holy shit. Cool!'"
Watch these adorable kids head bang to Foo Fighters: