Dave Grohl: "I'm Ready To Take A Break" From Foo Fighters
17 October 2018, 14:44
The Foos frontman has revealed he is ready to rest as the band come to the last shows of their tour, but he can already "see the next record".
Dave Grohl has said he's ready to take a break after Foo Fighters' Concrete and Gold tour.
Watch Rick Astley join the Foo Fighters at The O2, London in our video above.
Speaking on Billboard's Chart Beat podcast about rounding off their live dates - which end with a show at Calgary Alabama on 23 October - their frontman said: "So here we are at the last seven shows of our tour and I'm ready to take a break, but I'm ready to do it again at some point."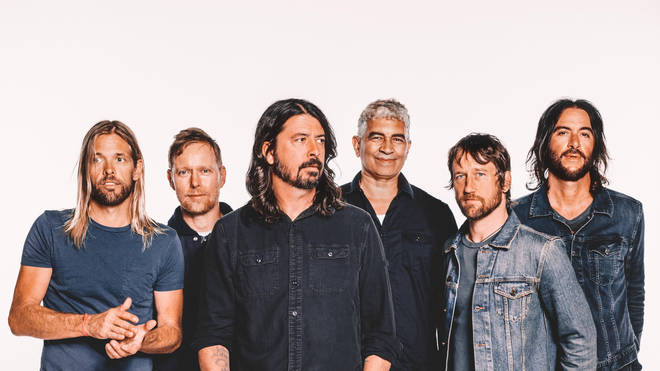 However, the Sky Is A Neighborhood rocker also teased that he could already "see" the new album, even if he doesn't know when they will make it.
"And when we start making records, it's almost like I don't hear the songs I can see the songs In my head," he explained.
"See I don't read music, I can see the songs in shapes and patterns. So I can see the next record. I know that there's another one there. I don't know when, but I think I know what we should do".
Talking about the band's longevity and the fact they've been together for 24 years Grohl added: "It's a trip. It's a time warp.
"Because really when I start thinking about all the things that have gone by and the first album and the second and the third album and the fourth album and the - thinking 'Wow, people were really listening? Holy shit. Cool!'"
Watch these adorable kids head bang to Foo Fighters: