Morrissey Cancels UK Tour Dates
29 June 2018, 21:14 | Updated: 29 June 2018, 21:16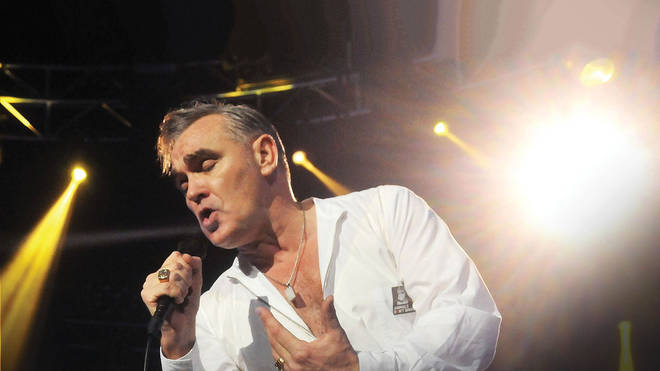 "Logistical issues" cause the former Smiths frontman to shelve shows next week.
Morrissey has cancelled all his UK and European dates for July due to unexplained "logistical issues".
The former Smiths frontman was due to kick off a short tour next Wednesday (4 July) in Edinburgh, with two dates scheduled for Manchester's Castlefield Bowl:
Cancelled Morrissey Summer 2018 UK Tour Dates:
Wed 4th July Edinburgh Usher Hall
Sat 7th July Manchester Castlefield Bowl
Sun 8th July Manchester Castlefield Bowl
Tue 10th July Portsmouth Guildhall
Thu 12th July Reading Rivermead
Ticket office Gigs and Tours quoted the official statement, which said:
"Due to logistical circumstances beyond our control, the UK/European Morrissey concerts scheduled for July will be postponed.
"We deeply regret any inconvenience to the fans and promise to reschedule UK and European dates as soon as possible.
"All original purchasers from official ticket outlets will have the full ticket fee refunded, including booking fee, to their credit/debit cards. Refunds from ticket agents will be actioned from midday on Monday 2nd July."
The statement adds that Morrissey's tour will resume in Mexico in November.