WATCH: Jamie T Joins Miles Kane On Stage At London Gig
30 May 2018, 12:19 | Updated: 30 May 2018, 12:35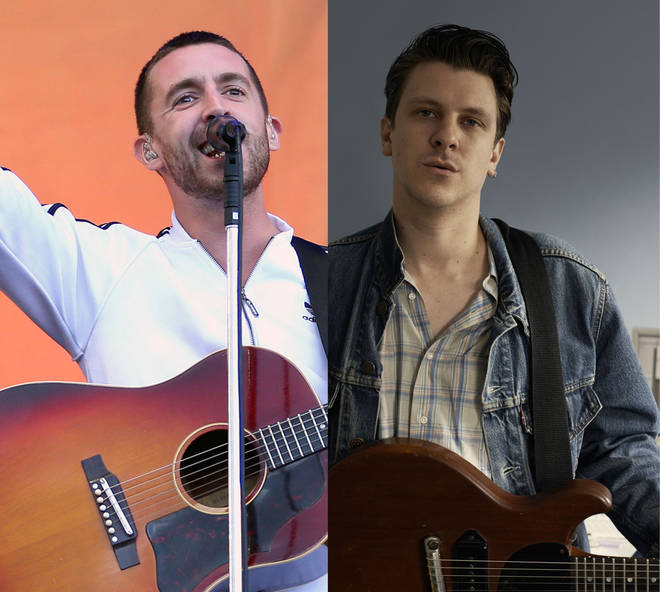 See the pair perform Kane's new Coup de Grace track Too Little Too Late at the Moth Club in Hackney.
Miles Kane was joined by Jamie T for a performance of his new track at an intimate London gig this Tuesday (30 May).
The Scouse rocker played two shows at the 300-capacity Moth Club in Hackney, where he previewed tracks from his new album, Coup De Grace, which is set for release this year.
Jamie T - who co-wrote his Loaded track with Lana Del Rey - took to the stage to help him perform his Too Little Too Late track.
Watch a snippet of the performance below, in a clip shared by NME:
Meanwhile, Kane has revealed he ditched the rest of the tracks he wrote with Lana Del Rey from his new solo album, because they didn't fit the "wild" sound he wanted for his new album.
"I'm still proud of the songs, but they didn't fit for this album," The Last Shadow Puppets man told the Daily Star.
"I definitely want to write more with Jamie and we might well work together on his next record."
Watch Miles Kane talk about working with Miles Kane and Lana Del Rey:
See Miles Kane's UK Tour Dates here:
Wed 23 May 2018 - Carlisle - The  Brickyard
Thu 24 May 2018 - Stoke-On-Trent - The Sugarmill 
Friday 25 May 2018 - Coventry Kasbah
Mon 28 May 2018 - London - The Moth Club
Tue 29 May 2018 - London - The Moth Club
Wed 30 May 2018 - Sheffield - The Leadmill
Fri 01 Jun 2018 - Northampton - Roadmender
Sat 02 Jun 2018 - Oxford - O2 Academy 1
Fri 22 Jun 2018 - Cambridge Junction
Sat 23 Jun 2018 - Newcastle Riverside
Mon 25 Jun 2018 - Brighton Concorde 2
Tue 26 Jun 2018 -  Exeter University Lemon Grove
Thu 28 Jun 2018 - Portsmouth Pyramids Centre 
Fri 29 Jun 2018 - Cardiff - The TramshedT
Tues 3 July Leeds - Brudenell Social ClubWed
Friday 4 Jul 2018 - Liverpool - Hangar 34