How To Buy Liam Gallagher's Orange Parka
26 March 2018, 17:45 | Updated: 27 March 2018, 12:14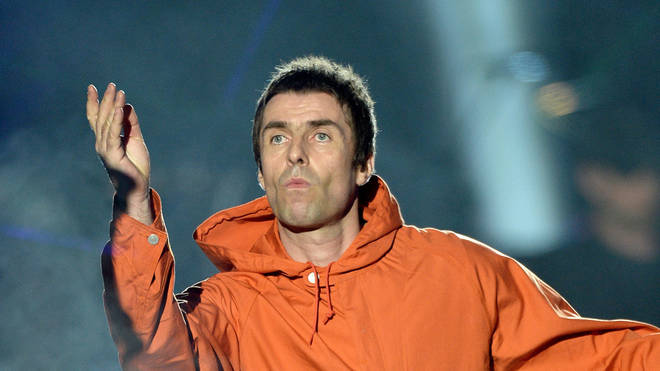 Find out how to get your hands on one of the Oasis legend's favourite items of clothing.
Let's face it: Liam Gallagher absolutely LOVES a parka.
In fact, the former Oasis frontman is rarely seen without one, and he certainly never takes them off when he's on stage- preferring to get a healthy sweat-on instead.
Even his estranged sibling Noel calls his followers "Parka Monkeys," proving just how dedicated Liam is to the item of clothing.
One item in particular that keeps catching everyone's attention is Liam's orange jacket, which he wore at the One Love Manchester benefit concert last year.
See him sing Live Forever with Coldplay's Chris Martin accompanying him on guitar:
For any of you who love the item or were just wondering where the hell you'd even go about finding a bright orange parka like Liam's, wonder no more!
The jacket is actually a Fall Leaf Bud Coat from Japanese label Sassafras.
According to End Clothing, they started off creating heavy duty clothing "intended for garden use," but they've happened to take off as fashion items too.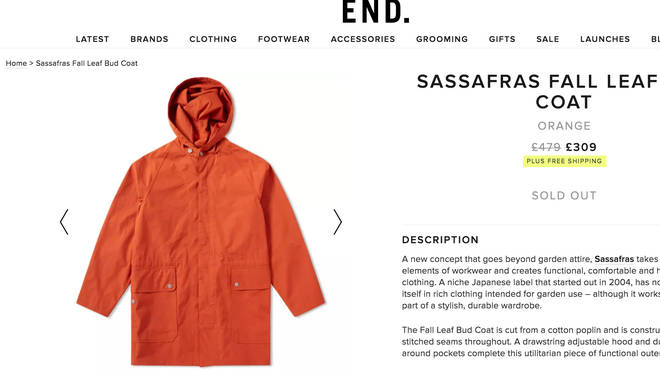 However, if you fancy owning one of these coats, you'd have to be working in some pretty posh gardens, as it's generally on sale for a whopping £479.
But don't worry if that's not quite realistic for you, as it was on sale for... the slightly less expensive price of £309.
Unfortunately for those who can actually afford it, it's currently sold out.
Shame, as we were just about to get out our Amex card...
If you still can't get the colour orange out of your mind... you might just be in luck.
Last week saw a slightly different fiery jacket make an appearance when the Wall Of Glass singer surprised The Killers (and scared the bejeezus) out of Brandon Flowers on stage.
While it certainly looks similar to the Sassafree model, it's actually a lot shorter with different buttons and a drawstring collar.
It's a more lightweight version, which would make damn good sense, considering Gallagher was in Brazil at the time.
While it's not 100% clear where this iteration of Liam's outerwear comes from, there's a very similar lightweight version on his Pretty Green label for a slightly less eye-watering £130, which has now been reduced to £91.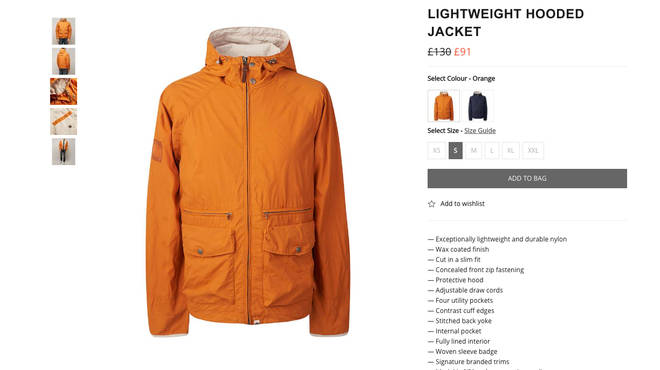 Watch Liam Gallagher perform Wonderwall on the Radio X rooftop in - you guessed it - a parka!