Liam Gallagher Just Made Oasis Fans' Hearts Melt...
3 July 2018, 09:51 | Updated: 3 July 2018, 16:52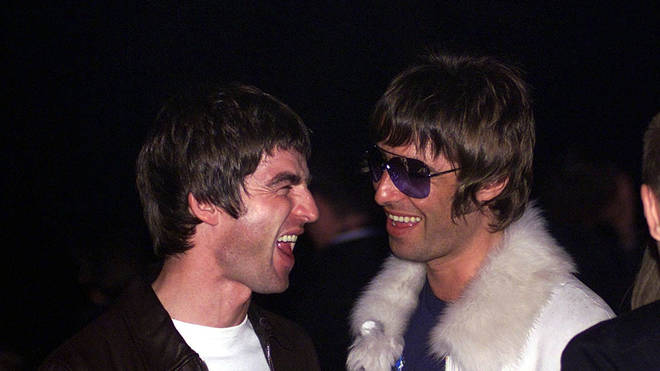 The former Oasis frontman was asked if his brother Noel was better, and his answer was quite surprising.
Liam Gallagher's strained relationship with his estranged brother Noel is well documented, with the former Oasis frontman often throwing digs at his elder sibling.
But this week the Manchester rocker showed his softer side when a fan asked him if Noel was better than him on Twitter.
Liam, who usually has no qualms calling his brother a "potato" said: "There is no such thing as 'better'. We are brothers. When we're together no fucker, and I mean no fucker, comes close. OASIS FOR LIFE."
There is no such thing as better we are brothers and when we're together no fucker and i mean no fucker comes close OASIS 4 LIFE

— Liam Gallagher (@liamgallagher) July 1, 2018
His comment not only had his Twitter followers feeling nostalgic over the Manchester band, but had them considering the prospect of a reunion.
If you guys ever got back together,even for a handful of gigs,it would be ridiculous. You'd have to play on the moon to fit us all in

— Christopher Burgess (@BurgessMing) July 1, 2018
This latest tweet comes not long after the Wall Of Glass singer said Oasis was "over" and that Noel wouldn't even be let in the band nowadays because he's changed.
Speaking to the Daily Star, the rocker said: "I think Oasis is over, it's sad but that's the way it is.
"At the moment I don't want to be nowhere near that guy, because he's not the guy that was in Oasis, I'm still the same guy that was in Oasis. He's a bit pompous and a bit of a snob.
"Watch Liam talk about that Pretty Green spat with Noel:
The Wall Of Glass singer added: "We were a naughty band that liked having a laugh, he seems to be hanging about with, like, the Queen these days. I actually don't think Oasis would have him, let alone him have Oasis.
"He'd only want to get some girl in playing scissors at the back or someone f***ing eating candy floss."
Last week saw Liam play a duo of UK shows, delivering his solo material and a truck load of classic Oasis hits at London's Finsbury Park and Glasgow's TRNSMT Festival 2018.
Watch him perform D'Yer Wanna Be A Spaceman for the first time since 1996 in London:
See the TRNSMT crowds huge singalong to Wonderwall at TRNSMT festival: