Liam Gallagher: Oasis Wouldn't Have Noel In The Band Now
22 June 2018, 14:16 | Updated: 22 June 2018, 14:21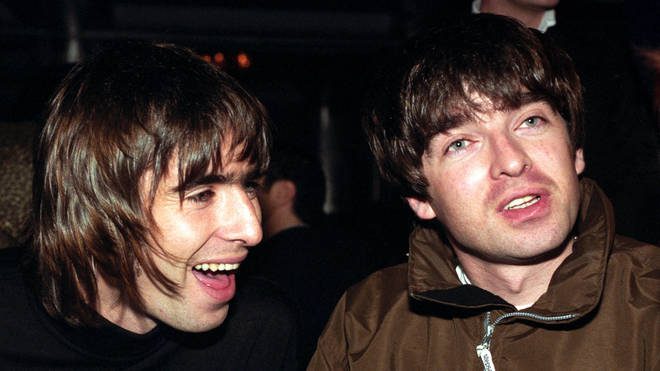 The former Oasis frontman has declared the band "over," and explained why his brother wouldn't even be allowed in.
Liam Gallagher thinks Oasis wouldn't have Noel in the band nowadays.
The former frontman has suggested any chances of the Manchester band reuniting are probably "over," but he reckons they wouldn't want his estranged sibling in the band because he thinks he's changed.
Speaking to the Daily Star, the rocker said: "I think Oasis is over, it's sad but that's the way it is.
"At the moment I don't want to be nowhere near that guy, because he's not the guy that was in Oasis, I'm still the same guy that was in Oasis. He's a bit pompous and a bit of a snob."
Watch Liam talk about that Pretty Green spat with Noel:
The Wall Of Glass singer added: "We were a naughty band that liked having a laugh, he seems to be hanging about with, like, the Queen these days. I actually don't think Oasis would have him, let alone him have Oasis.
"He'd only want to get some girl in playing scissors at the back or someone f***ing eating candy floss."
Meanwhile, Gallagher has confirmed he's "flying through" his second album and the follow-up to his As You Were LP, but he'll take a break from the limelight after releasing it.
He told the outlet: "We're halfway through the next album."In between touring I've been in LA doing the next one and I reckon it'll be done by Christmas.
"We're flying through it. It's with the same guys."I think we'll do these albums and then I'll have a bit of a break and get out of everyone's hair - and have a breather - and then do a third one if the second one goes well."
Watch Liam Gallagher sing Wall Of Glass on the Radio X rooftop: