Liam Gallagher Reveals New Solo Album Plans
15 February 2018, 16:31 | Updated: 16 February 2018, 17:02
The former Oasis legend jokes he's off to the US to meet his "100 songwriters".
Speaking to Radio X's Danny Wallace, the former Oasis singer claimed that he was all set to head off to America to start thinking about the follow-up to his Number 1 debut solo LP, As You Were, which was released in October.
He says that the second album would be "good guitar music, rock 'n' roll with a good melody and good words" and he had no desire to "step outside of the box".
Liam joked: "I'm going into the studio in April to meet my army of songwriters. All 100 of us are gonna come up with a great album again!"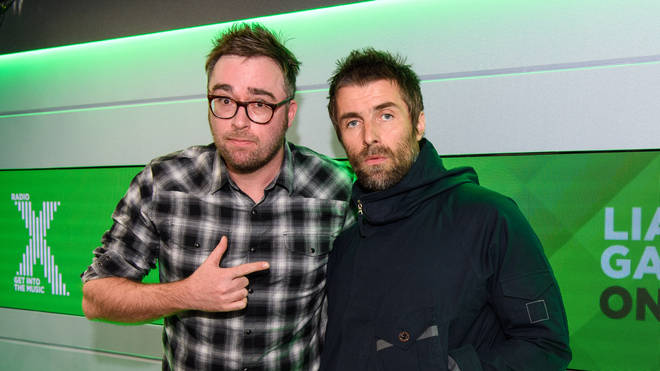 Liam was taking a dig at brother Noel, who said in an interview last month: "Richard Ashcroft, Our Kid (Liam) all the way to fucking Ed Sheeran and the little fella from One Direction they've all got an army of songwriters behind them… apart from me, Paul Weller and Johnny Marr, I'm struggling to think of anybody else."
Taking a more serious angle, Liam added: "I'm gonna get on a plane and go to America and meet 'em and we'll have a little chat about it and see what we do. I think it'll just be the same again, d'you know what I mean?
"I just look for a good, loud, honest guitar song… it doesn't even have to be loud, like Chinatown [from As You Were], that's chilled."
"I look for something that I can sing and it fits me… I know there's a lot of people that say 'You play it safe', but I don't really want to step outside of the box.
"I don't want to do a dance record, I've got no desires to make something with beats or anything like that or an electronic record.
"I just want to make good guitar music, rock 'n' roll with a good melody and good words."
You can hear Danny Wallace talk to Liam Gallagher in full on the Important Broadcast on Radio X from 11am on Sunday 18 February. It kicks off Liam Gallagher Day, which will also feature the singer's acoustic gig recorded live on the roof of Radio X's studios, from 7pm on Sunday night.