Liam Gallagher: I'll Give Fans A "Breather" After Second Album
18 June 2018, 23:00 | Updated: 19 June 2018, 10:03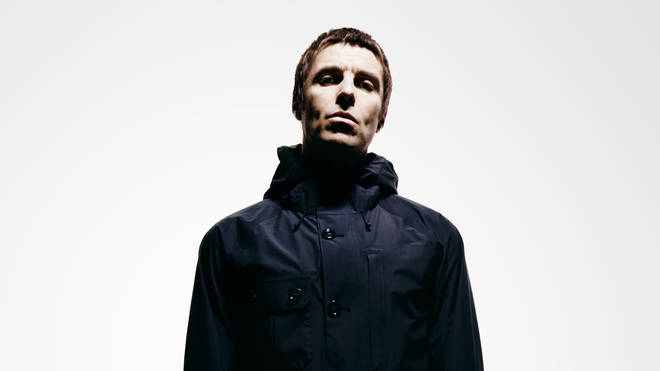 The former Oasis rocker has revealed he'll take a break after releasing his second solo outing, which will follow-up 2017's As You Were.
Liam Gallagher has confirmed he's "flying through" his second album, but he'll take a break from the limelight after releasing it.
The the former Oasis rocker released As You Were, his first record as solo artist, in October 2017 and is now working on its follow-up, but wants a "breaker" before considering making a third.
According to the Daily Star newspaper, the 45-year-old singer said: "We're halfway through the next album.
"In between touring I've been in LA doing the next one and I reckon it'll be done by Christmas.
"We're flying through it. It's with the same guys.
"I think we'll do these albums and then I'll have a bit of a break and get out of everyone's hair - and have a breather - and then do a third one if the second one goes well."
Watch Liam Gallagher sing Wall Of Glass on the Radio X rooftop:
Whether or not Gallagher makes a third solo album, it's clear there's still plenty of demand to see him perform Oasis tracks.
Just last week, the rocker took to the stage at Dublin's Malahide Castle on Friday (15 June), where he surprised fans by playing rare Oasis tracks including Bring It On Down, b-side Listen Up and Whatever for the first time solo.
But one fan seemed more excited than everyone else, and chose to show it by standing on his mates' shoulders completely starkers.
And because it's 2018, someone obviously captioned the magic moment.
WARNING: THIS CLIP CONTAINS ADULT CONTENT WHICH MAY BE UNSUITABLE FOR SOME VIEWERS.
See the extremely NSFW clip here.

Whether or not Gallagher spotted the prankster, the Wall Of Glass singer took to Twitter to applaud the Dublin crowd for being "insane".
Thanx Dublin you lot were insane see you nxt year some time as you were LG x

— Liam Gallagher (@liamgallagher) June 16, 2018
And it seems British actress Emilia Clarke was just as wowed by the rocker when she had a mini Game Of Thrones reunion when watching him at Belfast's Belasonic festival.
See a snap of the actress, who plays Khalessi in the hit series, which was captioned with: "The human embodiment of a wonderwall. Thank you #liamghallager for the reminder.."
Watch Liam Gallagher sing Wonderwall on the Radio X rooftop:
Liam Gallagher will continue his live dates across the UK this month, playing London's Finsbury Park on Friday 29 June, before heading to Glasgow's TRNSMT Festival the next day.