Liam Gallagher Gives Cutting Response To Fan Who Says Noel Hasn't Changed
1 November 2018, 19:28 | Updated: 2 November 2018, 10:45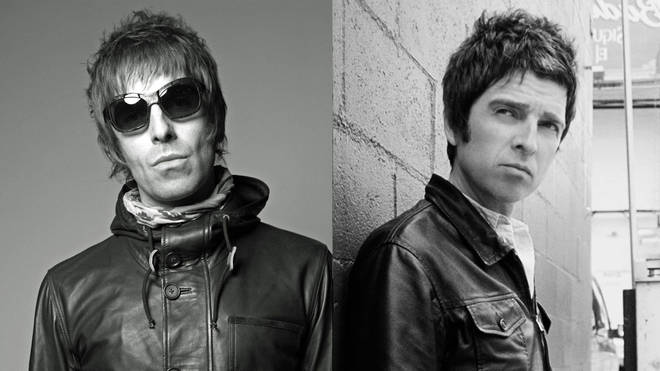 The former Oasis frontman has responded to a fan's assertion that his brother hasn't aged a day, and his language was very colourful.
Liam Gallagher has responded to a fan who complimented his brother Noel on ageing well.
The former Oasis rocker has been taking part in one of his favourite pastimes; trawling Twitter and responding to fans.
One such fan, who owns a very interesting Twitter account and who seems to be more team Noel than Liam shared two images of the Ballad Of The Mighty I singer, with the caption: "Whats his secret, why hasn't he changed over the years?"
However, not having any of it, Liam responded to the fan: "Once a c*** always a c***".
Watch Liam Gallagher compare his brother Noel to David Hasselhoff:
Meanwhile, an old friend of Oasis, who credits himself with introducing Liam Gallagher to Paul 'Bonehead' Arthurs, believes that only one person can reunite the Manchester band.
As the Manchester Evening News reports, Paul Ashbee, whose nickname is Bigun, wants the legendary Britpop band to get back together and thinks Liam and Noel Gallagher's mother Peggy is the key to it happening.
"I really do think a reunion will happen. I thought it would happen last year and a lot of people say today they'll never get on but they've never got on," he told the outlet.
"It wouldn't take much for them to get together. It would be a Christmas dinner or Peggy saying 'come on boys, for your mum, for the people.'"
He added: "They need to get over themselves and remember where it started. It's the fans that it's all about.
"Somebody needs to bang their heads together."
Watch Liam Gallagher talking about what an Oasis reunion would mean: