Did Liam Gallagher Just Accuse His Brother Noel Of A Midlife Crisis?
14 June 2018, 11:52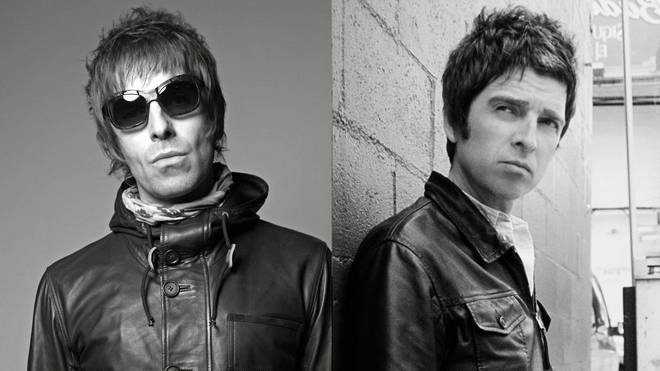 The former Oasis frontman seems to have made a dig at his estranged sibling after he appeared at a Yota gig in Shoreditch last night.
Liam Gallagher appears to have hit out at his brother Noel for his night out in London last night (13 June).
The Oasis rocker - who's known for commenting on his older sibling's whereabouts, took to Twitter this Thursday (14 May) morning to write: "I see the midlife crisis is in full effect as you were LG x"
See his tweet below:
I see the midlife crisis is in full effect as you were LG x

— Liam Gallagher (@liamgallagher) June 14, 2018
The Wall Of Glass singer may have been referring to the fact that his estranged brother and former bandmate was seen performing on stage last night with YOTA- a band formed by members of Gorillaz and the Klaxons.
Fans posted footage of the Oasis songsmith on stage with the outfit at XOYO in London's Shoreditch last night, performing a track he's believed to have penned for the band.
Another image shared by one of Liam Gallagher's followers on Twitter also sees the Fort Knox singer posing with the younger band:
While the Gallagher brothers still very much appear to be at a stalemate, it appears things have warmed between Liam and his estranged daughter Molly Moorish after he is said to have met her for the first time in 19 years.
Last month saw the Paper Crown singer share an image with himself and the 21-year-old model, who he shares with ex Lisa Moorish, alongside his two sons Lennon and Gene.
And it looks like his offspring have continued to spend time together, with Molly sharing an image with her half-brothers on Instagram, alongside the caption: "Brothers from another mother".
Meanwhile, Liam Gallagher is set to play London's Finsbury Park on Friday 29 June, with Wolf Alice, The DMA's and more announced as special guests.
Watch Liam Gallagher pay tribute to the Manchester Arena and Grenfell Fire victims at Glastonbury 2017, which saw him sing Don't Look Back In Anger for the first time ever: