WATCH: James Bay On His Favourite Aretha Franklin Performance
18 August 2018, 20:00 | Updated: 18 August 2018, 20:01
The British singer-songwriter recalled that one particular cover by the late soul singer caught his attention.
Soul legend Aretha Franklin died this week, aged 76 and the music world has been in mourning. The Queen of Soul - whose iconic voice is famous for gracing the likes of Respect, Say A Little Prayer, Think and Natural Woman - passed away after losing her battle with pancreatic cancer.
Earlier this year, British artist James Bay told Radio X about his all time favourite soul singer - and it was, of course, Ms Franklin.
"Every single time," explained, "She absolutely gives me chills."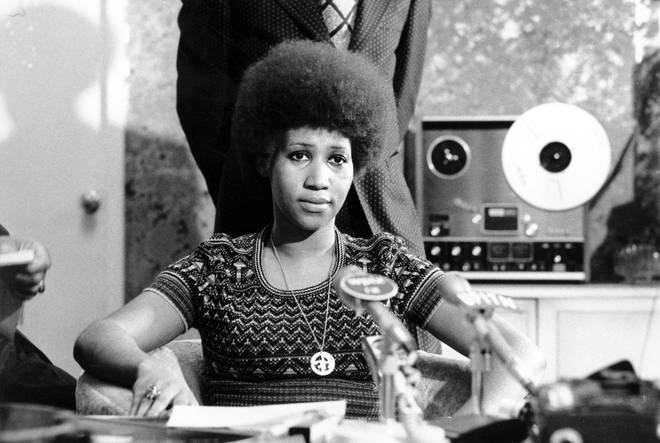 Bay explained how he came to love the music of Aretha Franklin - and it was on a commute between Hitchin and Brighton.
He revealed: "I remember I was seventeen and I was going to see my girlfriend, who lived in Brighton at the time. I was getting on the train a lot, and I had an MP3 player with a Best Of Aretha Franklin that my girlfriend owned and I put it on to my player.
"I would just listen. One of the ones that really blew me away on that Best Of was her cover of Bridge Over Troubled Water.
"Her voice is searing, it's absolute fire on that track. Her backing singers are incredible as well. I recommend that, hugely. That's an amazing record."
Stars such as Diana Ross, Paul McCartney and The Rolling Stones all paid tribute to the Queen Of Soul.
Elton John said of the news: "Her voice was unique, her piano playing underrated – she was one of my favourite pianists ... The whole world will miss her but will always rejoice in her remarkable legacy. The Queen is dead. Long live the Queen."
James Bay himself tweeted: "Here's to the greatest voice of all."