Fall Out Boy's Patrick Stump praises Green Day's genuine friendship: "They hang out with each other"
4 February 2023, 09:00 | Updated: 8 February 2023, 18:51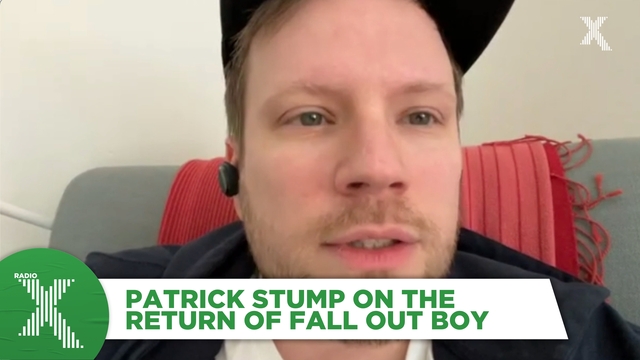 Patrick Stump talks new material from Fall Out Boy
The Fall Out Boy frontman revealed to Radio X's Dan O'Connell how the pop punk legends still enjoy each other's company.
Fall Out Boy's Patrick Stump has opened up about Green Day's close relationship and praised the fact they are still so close.
The Sugar, We're Going Down rockers joined the Basket Case legends on the Hella Mega World Tour, where they featured on the bill alongside Weezer.
Asked how it felt watching a band like Green Day - who consist of frontman Billie Joe Armstrong, bassist Mike Dirnt and drummer Tres Cool - he told Radio X's Dan O'Connell: "The thing that really struck me is they hang out with each other and we do too... but it's really weird."
He explained: "I gotta be honest. When you meet a lot of bands, they don't really [hang out off-stage]. It's kind of one of those industry secrets that everybody kinda secretly hates each other.
"And we always felt kind of weird that way, 'cause we would go out for dinner with other bands, or a guy from another band and they'd be ready to dish and be like 'Argh, MY guy' and I'm like, 'Kinda... We have our disagreements, but we like each other' and Green Day was very much that".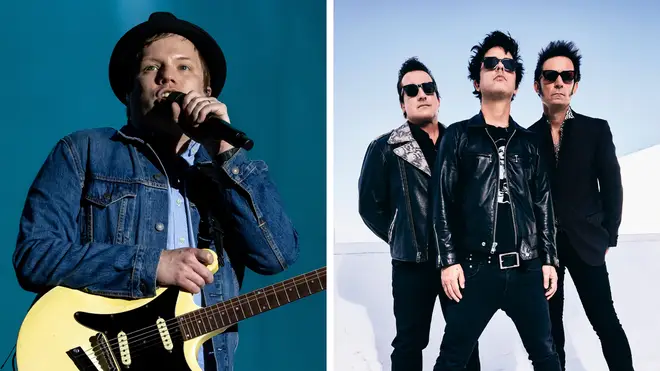 READ MORE: Fall Out Boy reveal secret to not falling out is splitting pay equally
The Dance, Dance singer also revealed the secret to Fall Out Boy's longevity and why the band - who are completed by bassist Pete Wentz, drummer Andy Hurley, and guitarist Joe Trohman - have never really fallen out is because they decided to split everything financially four ways.
"You wanna know one of the things that I think we did early on is that we never haggled over money," he said. "Early on we said we're going to split it four ways no matter who does what and it just made the whole thing clean and easy.
"And there was never any in-fighting about, 'Oh well I did this' and it's one of those things. Sometimes you do a lot more. There are times when I'm doing a lot more work than everybody else, but there are times when Pete does way more interviews than I do, or whatever it is. So everybody is working hard and it doesn't really matter. So it's one of those things."
He added: "That was something we decided when we were in a basement, you know, when we were starting out and that was the best decision we ever made."
READ MORE: READ MORE: The best pop-punk bands of all time
Last month saw the band announc their plans to release their So Much (For) Stardust album on 24th March 2023 and they've already given fans a taste of what to expect in the form of their Heartbreak Feels So Good track.
Watch the official video for the song here:
Fall Out Boy - Heartbreak Feels So Good (Official Video)
The record, which was produced by Neal Avron is available to pre-order here.
With the album announcement came the band's first single Love From The Other Side which is accompanied by a video, which sees Pete Wentz transform into a grandpa before band become characters in a fairytale.
Watch the official video for Love From The Other Side here:
Fall Out Boy - Love From The Other Side (Official Video)
READ MORE: How did Green Day come up with their name?