Dave Grohl Reveals If He'd Run For US President
23 May 2018, 13:08 | Updated: 23 May 2018, 17:17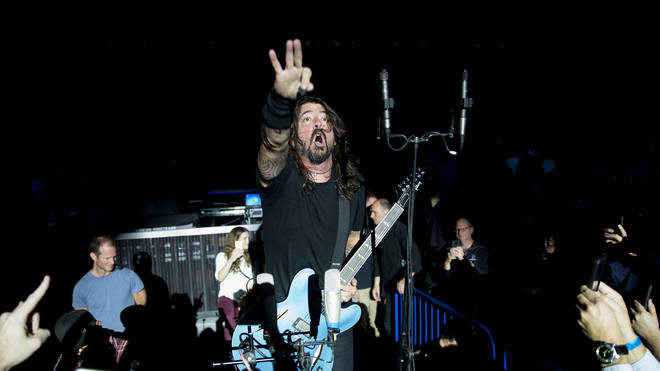 The Foo Fighters frontman has talked about whether he'd ever consider running for office.
Dave Grohl has ruled out challenging Donald Trump's title in 2020 or ever running for US President.
The Foo Fighters frontman has previously disparaged Trump's presidency, but has insisted he won't be "doing an Oprah".
Speaking to GQ magazine, Grohl revealed that Foos drummer Taylor Hawkins asked him if he'd consider running.
"[Hawkins] said, 'You need to be president and run for office.' Fuck that. And that's my quote, right there," Grohl said.
"I'm not doing an Oprah. I'm not going to go, 'Well, you never know.'"
Watch Dave Grohl become a fan's adoptive father at a Foo Fighters' gig:
Despite not wanting to be the leader of the free world, Dave is only too happy to lend a hand for a good cause.
This month saw the rocker appear at the Notes & Words: Benefit For UCSF Benioff Children's Hospital Oakland, where he invited his eldest daughter up on stage for a cover of Adele's When We Were Young.
Watch it here:
It's not the first time Dave's shown off his daughters' talents before, with Harper playing drums with the band on stage last year.
Meanwhile, the frontman has also revealed he still finds it difficult to listen to Nirvana, as it makes him think about his former bandmate Kurt Cobain.
He told GQ: "When Kurt died, every time the radio came on, it broke my heart. I don't put Nirvana records on, no.
"Although they are always on somewhere. I get in the car, they're on. I go into a shop, they're on. For me, it's so personal."