Why playing Everlong still chokes Dave Grohl up
20 May 2020, 19:05 | Updated: 20 May 2020, 19:06
The Foo Fighters frontman has explained why he still gets emotional when singing the 1997 anthem.
Dave Grohl has says that classic Foo Fighters songs like Everlong still leave him overcome when he sees fans singing the lyrics back to him.
Asked by Rolling Stone last year if he still connects with the original emotion behind the song, the Foo Fighters frontman replied: "Oh, yeah. There are nights where you're thinking about what toppings are on the pizza on the bus and whether you need to do laundry tomorrow, but when you launch into a song like that, it immediately brings you back."
The legend added: "We're not robots. What chokes me up is when I see people singing lyrics back to me with the same emotion. So if you hear me kind of giggling in the middle of a song, it's because I'm trying not to just fucking totally break down in front of everybody like a fool [laughs]."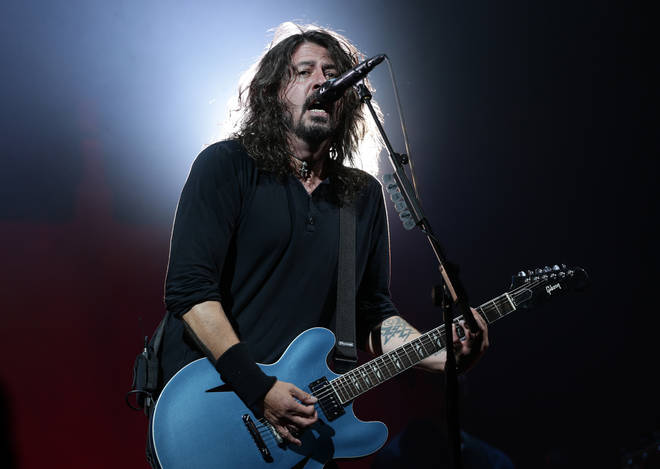 Grohl provided a particularly emotional moment with the track when playing it at Glastonbury 2017.
Following the sad passing of Foos fan Laura Plane in May that year, her widower Jon contacted Dave Grohl through Twitter to ask if the band would perform the song in her memory at that year's festival.
Jon and Laura - who had lost an eight-year battle with cancer - chose the track as their first dance at their wedding and were due to watch Foo Fighters to celebrate their 10-year anniversary, but had to cancel as she was too ill.
Jon's request was picked up on social media and was retweeted more than 12 million times, leading to the frontman penning a handwritten note to Jon, which he shared via a photo uploaded to Twitter.
Dave was true to his word, bringing the Learn To Fly rockers' set to a climax by saying the next song was for "Laura... who couldn't be here tonight."
Grohl also played the song when he appeared at the tribute concert for Soundgarden man Chris Cornell, who took his own life in May 2017.
READ MORE: Dave Grohl reveals which Nirvana song is hard for him to listen to