Why the dazzling Moonage Daydream is the ultimate watch for David Bowie fans...
15 September 2022, 18:17 | Updated: 15 February 2023, 23:37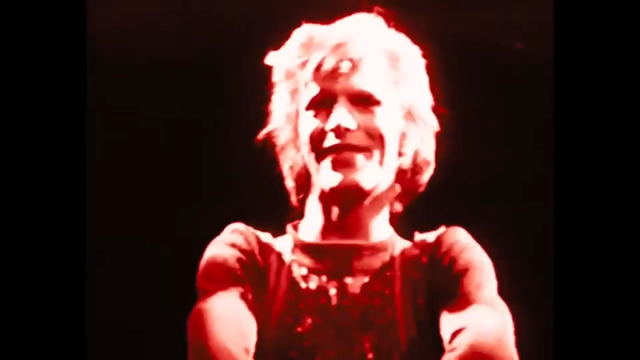 David Bowie - Moonage Daydream movie full length trailer
The film, directed by Brett Morgen, explores the the creative, musical and spiritual journey of the late icon David Bowie. Find out when it's released and what we thought of it.
David Bowie's passing on 10th January 2016, just two days after his 69th birthday, shocked the entertainment world and left a huge hole in music-lovers' hearts.
Six years on, the legacy of the Heroes icon is just as powerful as ever. B with images, films and music still being released on his life, it's easy to feel as if there's nothing left to know about the star...That is until Moonage Daydream.
Directed by Brett Morgen - the man behind Cobain: Montage of Heck - the film, which debuts on 16th September at IMAX cinemas being released on 23rd September worldwide, is quite possibly the most intimate and authentic portrayal of David Bowie yet.
Watch the official trailer for Moonage Daydream above and find out what we thought of the film here.
READ MORE: David Bowie's stone unveiling ceremony on Camden's Music Walk of Fame gets new date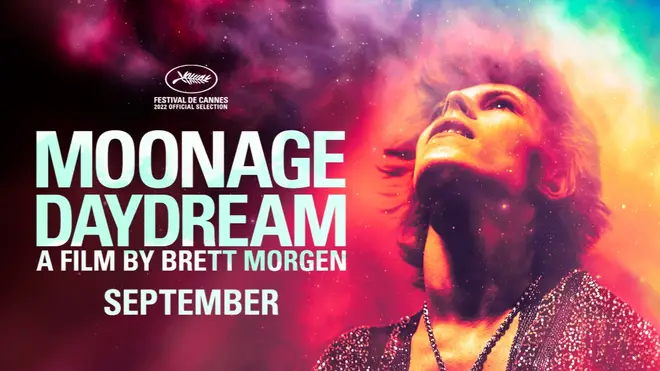 READ MORE: Bowie On The Blockchain NFT project with nine artists announced
As you prepare to sit down to watch the two hour and fourteen minute film, you might ask yourself; 'Do we really need another film about David Bowie? However, within seconds of the movie's opening, you'll have found yourself answering: 'Yes'.
Made with the support of The David Bowie Estate - and the involvement of his long-time friend and collaborator Toni Visconti - Moonage Daydream isn't just any old documentary. It feels like a complete and definitive look at the artist as a whole.
For a start, it's almost completely voiced by Bowie himself. Morgen et al forgo any formal narration or talking heads in favour of Bowie's own mind and words, using archive materials to share the icon's musings, witticisms and inner-most thoughts.
This gives you the feeling from very early on that you're being allowed inside Bowie's world, feeling closer to him than ever before, as he shares his thoughts on everything from artistry and creativity to love and spirituality.
MOONAGE DAYDREAM - Official Trailer
Part-visual memoir and part performance film, Moonage Daydream doesn't just allow us to look back at some of the eras and alter-egos we know Bowie best for, but also showcases him as the complete artist- a man as fascinated by movement, theatre and the canvas as he is stage.
There are of course plenty of those iconic 'Bowie' moments sprinkled in to delight and thrill music fans. But it's the legend's voice, set alongside new and kaleidoscopic visuals that will have you feeling as if he's talking to you from beyond the grave.
Despite it being an expansive and ambitious film, certain tricks - and expertly selected material - allow us to feel eerily close to the star... Sometimes even too close, as we find ourselves perched over his shoulder on the escalators or watching him undress backstage.
If Bowie's Blackstar was Bowie's "parting gift" to his fans, then Moonage Daydream is a box of little presents we've found he's hidden away years later.
The film doesn't just allow David Bowie's visionary genius and freedom of thought to shine, it allows the icon to tell us about his life in his own way... or at the very least straight from his mouth.
And just when you think you can't be moved much more, the immersive film allows you to listen in as Bowie to let us in on his secret., the key to a happy and contented life, cracking the code before our very eyes.
Though Moonage Daydream wasn't ever going to be just another David Bowie film, it's managed to deliver so much more, allowing us to re-experience one of the most crucial artists and brilliant minds of our time, an artist who never stopped bringing new ideas to life - even long after he left us behind.
5/5!
MOONAGE DAYDREAM will release exclusively in IMAX on 16th September and in UK Cinemas from 23rd September
READ MORE: David Bowie named Britain's most influential artist of past half-century