PHOTO: Iman Shares Bowie Tribute On Wedding Anniversary
7 June 2018, 13:36 | Updated: 7 June 2018, 13:53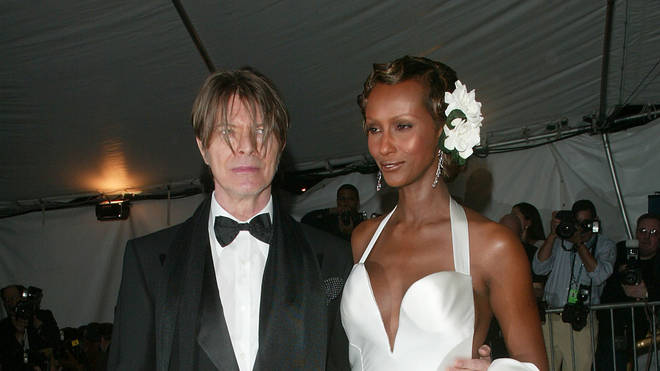 The model and the late Ziggy Stardust icon celebrated their marriage with a wedding ceremony in Italy on 6 June 1992.
Iman has paid tribute to her late husband David Bowie once more, 26 years on from their official wedding day.
The rock icon - who passed away on 10 January 2016 - and the supermodel actually wed on 24 April 24 1992 with a private ceremony in Switzerland, but celebrated their marriage on 6 June the same year.
See an image here, which she shared this Wednesday (6 June), alongside the caption: "I only miss you when I'm breathing. June 6th #BowieForever #EternalLove".
Last year the model, philantropist and business woman also marked the day of their wedding, with a snap which bore the words: "I would walk forever, just to be in your arms again."
Last month saw Bowie's only daughter Lexie celebrate her High School graduation.
See a picture of the 17-year-old posing on with her cap and gown below:
Her proud mum Iman also shared a post on Instagram with a graduation video which her half sister Zulekha made.
The video was captioned: "We're so thrilled that Lexi is officially a high school graduate!!! Check the lovely video her sister Zulekha made for her! Proud Mama!
Watch the video below:
The video - which features pics of the 17-year-old throughout her life, including one of her being held by the Heroes star - features text, which reads: "The story of a girl at the fork in the road…between childhood…and womanhood…just when she thought she knew everything…she will find out that life is her best teacher…this spring…let the session begin…graduation day.r