Iman Pays Tribute To David Bowie On 25th Wedding Anniversary
7 June 2017, 12:32 | Updated: 7 June 2017, 12:39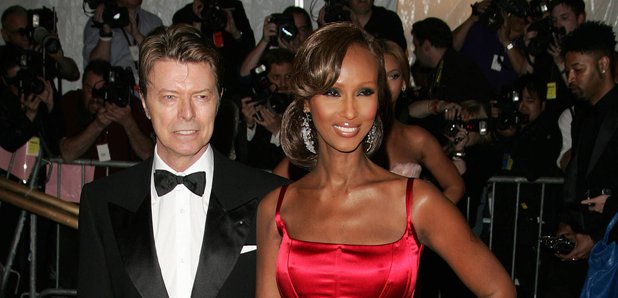 The model, philanthropist and businesswoman has remembered her late husband on what would have marked 25 years of their commitment.
Iman paid tribute to her late husband David Bowie on what would have been their 25th wedding anniversary.
The couple actually wed on 24 April 24 1992 with a private ceremony in Switzerland, but they celebrated their marriage on 6 June the same year.
The 61-year-old model shared an Instagram post to remember her spouse, who died on 10 January 2016 after a secret battle with liver cancer.
The black and white image was captioned with the words: "June 6th #BowieForever (sic), while the picture itself bore the touching words: "I would walk forever, just to be in your arms again."
Iman has been sharing emotional posts for her late husband on social media since his untimely passing.
To mark the most recent Valentine's Day in February, she wrote: "My forever Valentine #BowieForever #ValentinesDay".
Honouring what would have been the icon's 70th birthday, she posted: "Jan 8th #ForeverLove#BowieForever".
Iman previously shared the secret to her long-lasting marriage to the late singer, admitting it was all about realising and knowing the couple were very different to their public image at home.
She said: "We both understand the difference between the person and the persona. When we are home, we are just Iman and David. We're not anybody else. I think the secret to a lasting marriage is timing, first of all. You have to be at the right time in your life that you're ready for an everlasting relationship, that it becomes first, and a priority in life.
"If your career is important to you, don't get married and have children, because something will give. I know as women we want to be able to have it all, but we can't have it all at the same time. So make your priority of what you want at that time. And sometimes you don't even have to get married. Why do you have to get married?"